---
The Life of a COSI Student
---
2 minutes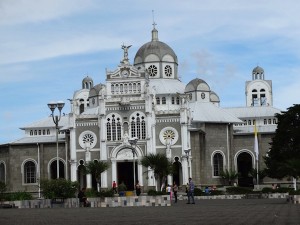 On a typical school day in my Working Abroad program in Costa Rica, class starts at 9 am for me. I wake up, get ready, eat the breakfast my mama tica so kindly makes for me, and walk to school. The walk to school takes about 20 minutes and is a nice mini-workout, it's uphill. If I ever want a break or am running late I can take the bus, which takes about 5 minutes and costs 325 colones or approximately 65 cents (US). When I arrive at school, I put the lunch my mama tica has packed for me in the refrigerator in the snack bar.
All the classes are held on the second floor of the building. My class ends at 1 pm (group classes can range from 2 to 6 hours). The 4-hour classes typically include 2 breaks to get a snack or coffee from the snack bar and recharge your brain :). When class is finished the ladies at the snack bar retrieve my lunch for me and heat it in the microwave. After lunch, my afternoon usually consists of a few different activities: doing homework, exploring with friends, and/or having a meeting with my tandem partner.
The tandem conversation program is something that you can sign up for at the reception desk and is free. Depending on your schedule and level of Spanish they will set you up with a partner who is a native Spanish speaker learning English. The meetings usually last an hour, 30 minutes conversing in English and 30 minutes in Spanish. Each person receives a list of rules and possible conversation topics. This program is great if you want some extra practice outside of the classroom or when you are no longer attending classes.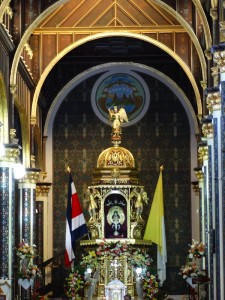 There are many places to explore or tours that only take half of the day, so they are perfect for after class :). During my first week, a few friends and I took a trip to Cartago one afternoon. Cartago is the home to the Basilica de Los Angeles, which was built in 1912 and is in memory of the Holy Virgin that appeared in there. She is the "patroness and mother" to all Costa Ricans.
Monique is a Working Abroad Ambassador for the Volunteer in Costa Rica program.