---
You are doing what?
---
4 minutes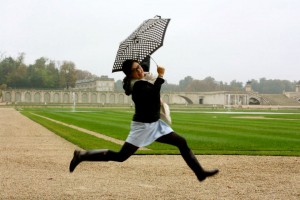 Things were not going well. I was knee-deep in my second tutoring session with the best friend of my host child, and though I wore a frozen, wide-eyed grin on my face, I was anything but pleased.
The five-year-old dictator in my care had no interest in learning English. Instead, Samantha preferred to play neat games like, "Make Sarah Think You're Going to Whisper in Her Ear and Then Scream as Loud as You Can," or that old standby, "Chuck Plastic Toys with Speed and Accuracy at the American Girl's Face and Laugh with Evil Relish." Super.
At last, I got her to sit down. I pulled out a book like a holstered, life-saving weapon and began reading, "Brown Bear, Brown Bear, what do you see?" At this point, I looked up to see that Samantha had begun taking off her clothes - probably a first in terms of reactions to the rhymes of Eric Carlisle.
"Ummm…Samantha, please keep your clothes on. Please…?" She seemed to take encouragement from the fear in my eyes. As the pile of clothes on the floor grew, so did my anxiety.
By the time she got down to her undies, I decided to walk toward the door of Samantha's room, hoping the threat of getting her mom would whip her back into shape. I was wrong. Samantha zipped past me and out the door. Stunned, I started to follow, and that's when I met Samantha's mom in the hallway.
To call the situation gut-wrenchingly awkward would be too kind. I had only just met Samantha's mom 20 minutes before, and my hopes of making a good impression had vanished as fast as my young tutee's layers. Samantha's mother looked at me, then down at her child, and then back at me. Without the slightest hint of amusement, she asked, "And you are doing what?" I was wondering the very same thing.
Though I stood stupefied in response to the question posed by Samantha's mother, I was in fairly familiar territory. As a not-so-distant college graduate, I've grown accustomed to people asking what I'm doing. And, when I decided to leave my teaching job at a small private school in order to migrate to France for the fall, the questions regarding my life plans and my sanity swelled once more. While I still have no answer for Samantha's mom, I do know why moving abroad to teach English was and is a good idea.
Moving to France wasn't my first foreign rodeo, if you know what I mean. I'd already traveled to several different countries to study, intern, and even teach English. Yet in each of these experiences, I could always retreat to the safety of an American herd—a pack of built-in friends with whom I could relate and understand. Part of what drew me to InterExchange's program in France was the opportunity to truly submerge myself in another country - its language, its culture, its history, and its people - without a safety net.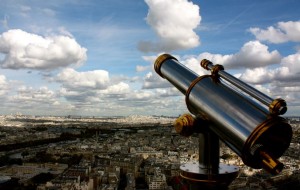 I wanted to be challenged and captivated. I was.
I wanted to fall in love with France and develop lifelong friendships. I did.
I wanted to learn the basics of a new language. Oui, j'ai appris.
I wanted to become a person who is more empathic and compassionate towards people trying to navigate a new country and culture. I am.
I wanted to return to the U.S. looking at the world from a completely different perspective. I do.
On top of all of this, I feel l have become a more patient, effective communicator (a scary claim to make in the midst of a blog entry), which has personal, as well as professional benefits. Living with and working for people who did not know me, my language, or my culture taught me to take my time, to think before speaking about the clarity of my message, to consider my audience, and to avoid assuming that my meaning is self-evident. George Bernard Shaw put it nicely: "The single biggest problem in communication is the illusion that it has taken place." Been there. Sometimes daily.
At the same time, I also learned to actively listen and to not shy away from asking questions when I wasn't sure if I understood. What relationship or organization would not benefit from communication like this?  If you need more proof, I can attest that every job or internship description I have read in the past six months has listed strong oral and written communication skills as a "must." Many thanks to my host family and Samantha for making me qualified.
If my story of Samantha has you second-guessing taking the leap, take heart. She eventually put her clothes back on and became a very dear friend of mine. Our eventual parting was met with many bisous (kisses), hugs, and tears from both sides.
So now, my friends, I ask you: You are doing what?
Enjoy the French lifestyle while improving your English teaching skills!
Sign Up
Learn More