---
The Best Birthday Gift Ever: Mt. Cook
---
1 minute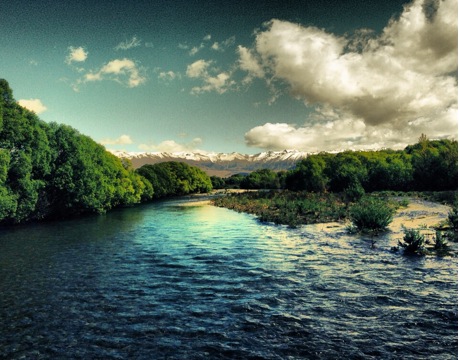 Mt. Cook is located in Aoraki National Park on the South Island of New Zealand. At 3754 meters high (12,316 feet), Mt. Cook is the highest mountain in New Zealand! I decided to treat myself for a trip because Monday, the 28th, was my 19th birthday. I took a coach bus from Gisbourne, New Zealand, to Wellington. I then took a ferry from Wellington to Abel Tasman. The ferry took me from the North Island across to the South Island.
When I arrived I right away noticed the population difference. Not as many people were living on the South Island compared to the North. I immediately went to Aoraki National Park to go take a look and go hiking. The park was beyond beautiful! The trees were exotic, there were many types of birds flying around, and the view of Mt. Cook was spectacular. You can also go kayaking there, or just spend hours walking around the park. I really felt alone and I got to clear my head. I even did an hour yoga session.
It's a great place for anyone, and even better for someone who wants to get away from everything. I stayed three nights, then returned back to Wellington. I got a little taste of the South Island and I'm very excited to travel down there for a longer period of time. Best birthday gift I ever gave myself by far!
Thomas is a Work & Travel New Zealand participant.
Have the adventure of a lifetime in Middle Earth and fund your travels as you go!
Sign Up
Learn More