---
What Is Beyond the Land of Smiles?
---
3 minutes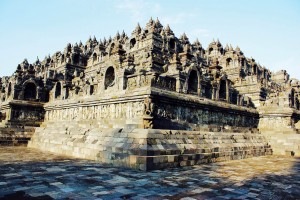 If you have the amazing opportunity to Teach English in Thailand, you also have the opportunity to travel Southeast Asia! Of course you can stay in the wonderful Land of Smiles, which has a never-ending array of temples and incredible places to visit. However, if you are feeling adventurous then I suggest you leave Thailand and explore some more of Southeast Asia. If are so lucky as to come to Thailand and start teaching in October you will find yourself with a considerably long break in between semesters. My break started in the middle of March and lasted until the first week of May.
Going home during this break was never an option for me. I made a commitment to be away for a year and I am on the other side of the world … so why not take advantage of it? I started planning in January and decided to travel to Bangkok, then Indonesia and Vietnam before finally coming back to Thailand. Well, I have just arrived back in Thailand and this trip was one of the best decisions I have made in a long time!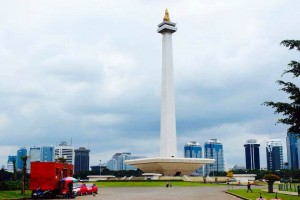 I got a lot of looks from people when I mentioned that I planned on traveling to Indonesia. Bali is a well known tourist/beach destination, but that was not the reason I wanted to go to Indonesia. I wanted to go for the culture, the food, the people, the photography and for a new and exciting experience. While in Indonesia I visited Jakarta, Yogyakarta, Sanur, Ubud and Seminyak, meaning I spent time on the islands of Java and Bali.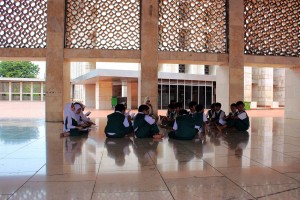 Indonesia was a blur of colors, festivals, parades, food and people. The beaches in Bali were stunning, the ancient temples in Yogyakarta were breathtaking and the charm of Ubud was overwhelming. My favorite place in Indonesia was Ubud, which is on the island of Bali. There are no beaches in Ubud as it is in the center of the Island. But the town is rich with culture and life. You can take day tours to visit the incredible terraced rice fields or the Holy Spring. You can also visit the monkey forest and maybe end up with a monkey climbing up and sitting on your head - something that I was so fortunate to experience.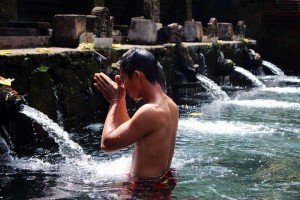 After Indonesia it was time for a three-hour layover in Singapore on the way to Vietnam. When I finish teaching in Thailand I feel like I must visit Singapore. Just being in the airport for three hours was amazing! But, the destination was Vietnam and when I flew in over Ho Chi Minh City at 9:00 p.m., I could not have been more excited to experience another country in Southeast Asia.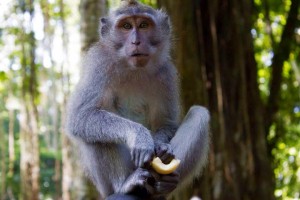 The first thing I noticed and fell in love with in Vietnam was BREAD!!!!! After six months in Thailand and having a mom who owns a restaurant/bakery, I cannot even describe to you the feeling of joy I had when I came across the baguettes in Vietnam! I spent six amazing days exploring Saigon/Ho Chi Minh City. My favorite day was a trip to the Mekong Delta, where we spent the day on the water: I held a giant Python and ate local coconut candy. Then I hopped onto a plane and flew up to Hanoi, the capital of Vietnam. Hanoi was crazy, day and night. How I never saw a motorcycle accident during my time there is a miracle. I spent many afternoons trying different coffee shops and sitting on a street corner, enjoying some Vietnamese coffee and watching the motorcycles fly by. I also spent many hours of my day getting absolutely lost in the streets of Hanoi!
The food, the people and the places in Vietnam definitely warrant a visit to this incredible country. I was sad to leave Vietnam, but it was time to head back to Thailand. It felt like home when I landed in Bangkok and I started to speak Thai again! There are so many wonderful things about each country in Southeast Asia and I hope to visit a few more. If you come to Thailand to teach, seize every opportunity you have to travel in and out of the country, you won't regret it!