---
Five Reasons I'm Moving to New Zealand
---
2 minutes
Hi. I'm Rachel. I'm from a small town in Massachusetts and worked in Boston for three years at an organic content marketing company. I like GIFs, lions and going to concerts. Oh yeah…did I mention I'm moving to New Zealand?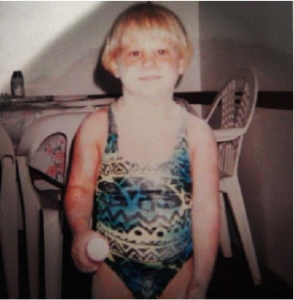 I have been planning to move abroad to New Zealand for six months or more since December. It seems like a really long time to wait. But I look at it from a different perspective - it took me 20 years to decide where I wanted to go. (I don't really count the first three years of my life. I'm pretty sure I was part alien.)
Looking back, New Zealand was always a pretty obvious choice for me. But, it took me a while to figure this out. Through some extensive (obsessive) Googling and blog reading, a few things stood out to me about this little ol' island that helped me take the plunge.
These are the top 5 reasons that I decided to move to New Zealand:
1. It's an English Speaking Country
No bueno on a second language for this chick.
2. It's the Adventure Sports Capital of the World
Hiking, zorbing, bungee jumping, ice climbing, rock climbing, trail running, mountain biking, skydiving and more.
Yeah, we have this stuff everywhere (maybe not zorbing) but...let's talk about that view! I have been skydiving three times and I have never seen anything close to that!
3. Diversity in Climate
New Zealand has every type of climate you could think of. What makes it unique is that these different climates all live in a small proximity to one another. New Zealand only has an area of 103,482 square miles.
4. The Kiwi People
I have heard nothing but outstanding things about the Kiwi people. In fact, I met someone from New Zealand in Boston about a month ago. One of the first things he said is that people will love my accent and American enthusiasm. He said that Kiwis love people from other countries, especially Americans. (Don't you wish that was everywhere? He seemed to be buzzing with positive energy and smiles. I am hoping that he is a sample size of the rest of everyone there!)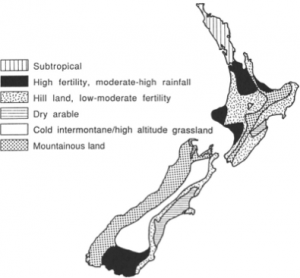 How I imagine meeting people in New Zealand:
I will keep you updated on how this goes...
5. Taking a Vacation From Your Vacation
There are so many beautiful places to visit while you over there. I mean...since you are in the area...why not hop over to Fiji or Australia? Feeling a little exotic...how about Indonesia?
Worries about costs? A ticket from New Zealand averages about $350 or less!
New Zealand isn't for everyone, but I have a really great feeling about how this adventure will go for me. Stay tuned for my next blog - I'll be sure not to leave out any of the outlandish details ;).