---
10 Things I'm Happy I Brought to New Zealand
---
2 minutes
So, while InterExhange took care of most of the "boring" work for me to move to New Zealand, I was left with one main job…packing! As many woman and men know, this is no easy task, especially when you're trying to fit a year's worth of gear into a few suitcases.
Now that I have been in New Zealand for two weeks and found a home in Wanaka, here are 10 items I am pumped that I brought with me.
1. InterExchange Handbook & Resources
I'm all for going digital and saving paper, but NZ WiFi is brutal and not accessible everywhere like it is in the States. So, relying on Google Maps isn't really a good option.
I made a binder with my: InterExchange Handbook, list of local hostels, InterExchange contact information and three city maps of various places in New Zealand.
2. Hiking Shoes
Whelp ... it's time to put away the heels and break out the Chacos and Merrill boots. New Zealand terrain calls for sensible footwear. Chacos are great for warmer-season hiking, while a durable pair of hiking boots is perfect for colder weather!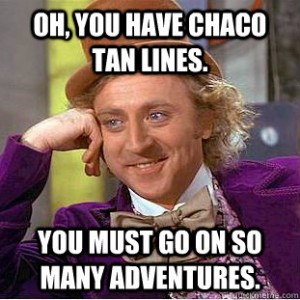 3. Overnight Pack
I went with the Granite Fear Leopard VC 46! Mostly ... 'cause I liked the colors and it has a detachable fanny pack.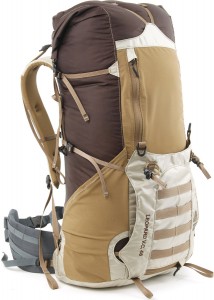 4. My Turtle Pillow
Been my #1 travel companion since 1993.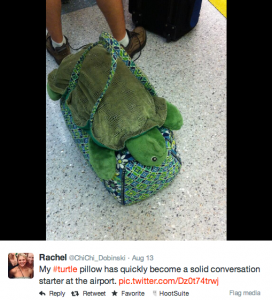 5. Snowboard/Skiing Gear
You may have to pay the $50.00 for an extra bag on your flight, but it'll be worth it. I can't stress how much more gear is over here.
To give you an idea, I bought a Marmot Ski Jacket on an off-season sale in the U.S. The jacket came to the ridiculously good price of just over $100.00. The other day in Wanaka, I saw the jacket inside and checked the price tag. The jacket was $599.00 over here.
A couple good websites to get great outdoor gear are www.geartrade.com and www.backcountry.com.
6. My Curiosity
Extrovert or introvert, putting yourself out there will always be uncomfortable at first. But, if you think about it, all your friends were once strangers and all of your favorites places were once unknown, right? The first step is getting out the door!
"There are no foreign lands. It is the traveler only who is foreign." – Robert Louis Stevenson
7. A Diary
One of my great friends bought me a diary before I left. Blogging and typing is great, but there is something nostalgic about picking up a pencil and writing down how you feel and what you've been doing.
8. Electric Chord Converter
I got a strip and a few US plug converters so I don't have to buy all new power chords. Try buying them on Amazon beforehand, they are way cheaper.
9. Dad & Peter
Oh, did I mention my Dad and youngest brother came with me to help me find an apartment? I don't think I could have made it without them. Here are a few snapshots of our trip from Auckland to Wanaka: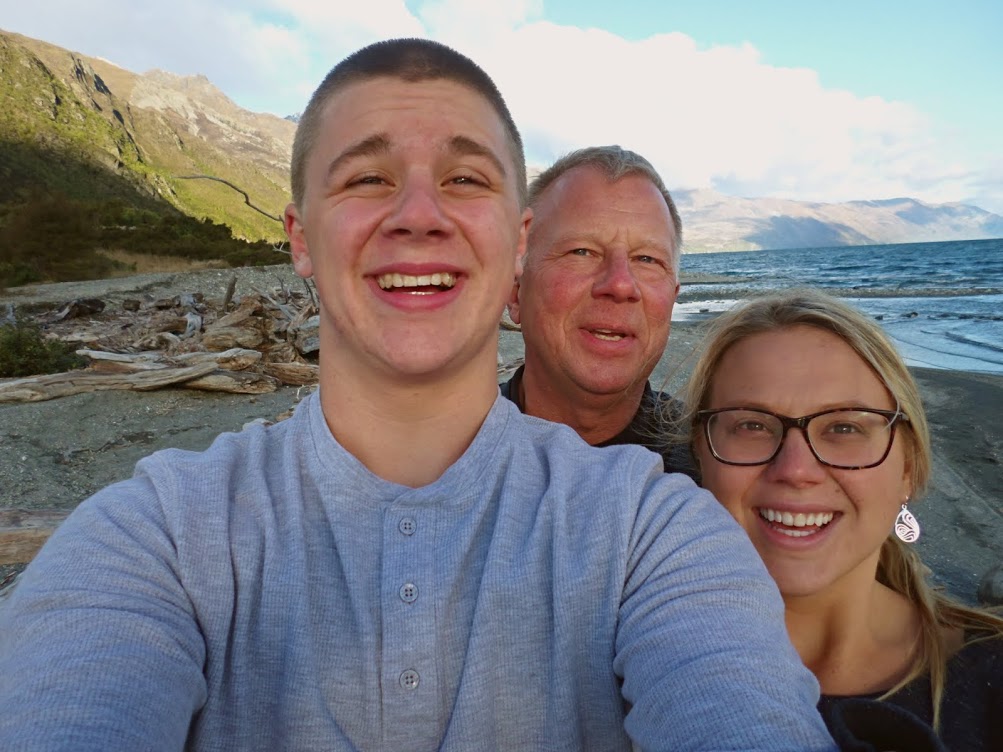 10. A Nice Camera Just in Case You Run Into Places Like These: