---
A Typical Day as a Conversation Coach In Italy
---
2 minutes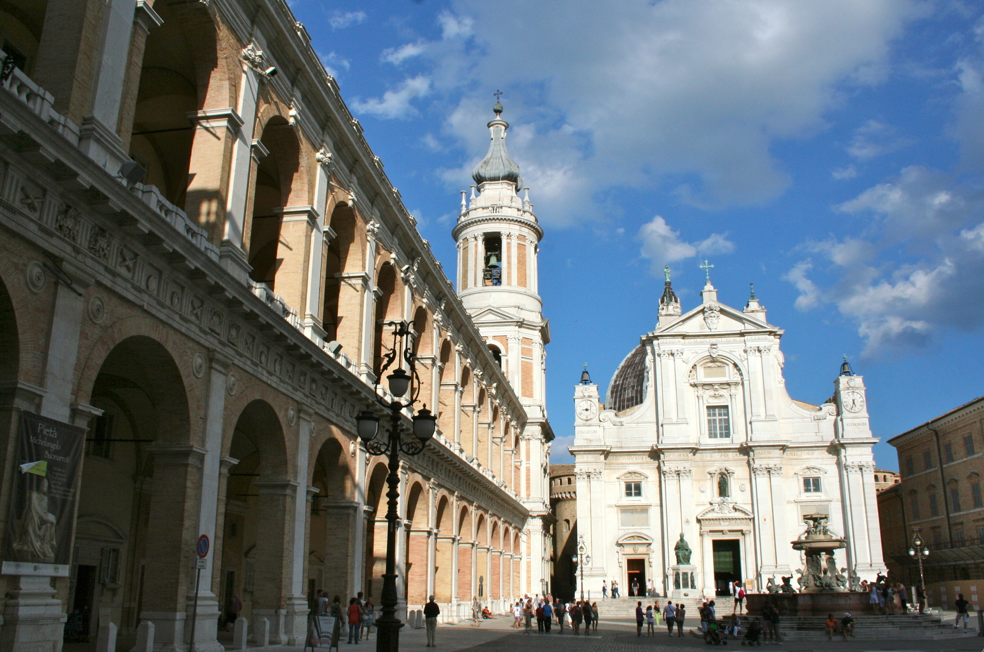 I arrived in Italy almost one month ago today and the time has really flown by! In light of this anniversary of sorts I want to share my lovely experiences to date. Every day in Italy has been exciting and different from the last. Some things have remained constant, such as the fact that my host family has gone out of its way to make my time here wonderful. Other things have fluctuated, such as our daily routines.
My host father was recently on holiday for two weeks. During this time we often went to the Adriatic Sea to go swimming and enjoy the sun. We also went on several excursions to nearby cities such as Fabriano, Ancona, Loreto and Gradara. While at the beach or during day trips English lessons were very informal, mostly consisting of conversations and new vocabulary words centered on themes such as the water sports, history or castles.
For the past week we have fallen into a fairly consistent schedule. During the business week my host father wakes up at 7:00 a.m. to go to work. My host mother, brother and I usually wake up around 9:00 a.m. and have breakfast. For breakfast we always have cookies or something sweet. I do homework with my host brother after breakfast and watch cartoons in Italian afterward. Between 12:00 and 1:00 p.m. we have lunch and my host father comes home to eat with us. After lunch my host brother and I sometimes play board games such as chess or monopoly. I have a lot of free time in the afternoons and typically study Italian and go on a run through the city. Around 5:00 or 6:00 p.m. my host father comes home from work and we have dinner around 8:00 p.m.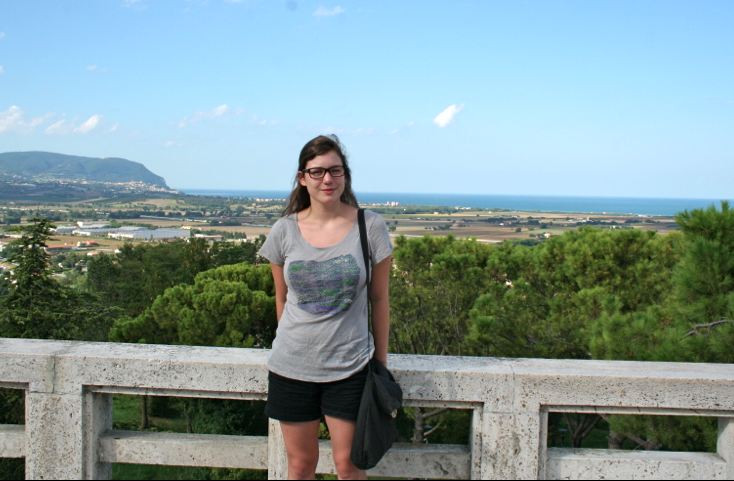 The evening is always my favorite time of day. We all watch the news together and talk about current events. This often sparks interesting discussions about politics and personal opinions. After dinner and sitting around the table we often go on a walk through the city and last, but certainly not least, we get gelato from the local gelateria.
A very important aspect of living and bonding with my host family is spending time with each other. My host family has invited me into their home with open hearts and has made me feel like I am part of the family since day one. I hope that this insight into a typical day in an Italian family is helpful for everyone who is curious and make sure to look out for my forthcoming blog post! Ciao Ciao!
Dagmar is a Working Abroad Grantee teaching English in Italy as a Conversation Coach.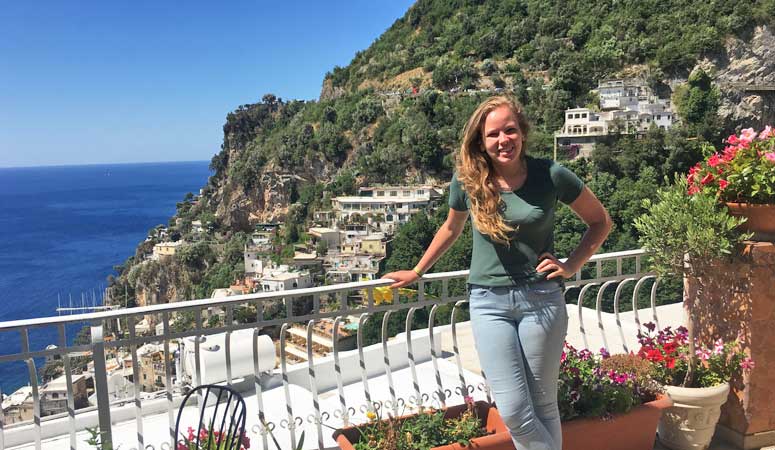 Teach English to your host family and explore Italy in your free time!
Sign Up
Learn More