After graduating from high school this past June, my mentors and peers had told me of the wonderful world that was now at my hands, and how I could shape it to my fitting. This is exactly what I did by traveling to the beautiful city of Madrid, Spain, for three months as a Conversation Coach in a family of eight.
In the months leading up to my trip, I spent my time preparing myself through researching things to do in Madrid, how to get around and teaching techniques that would help the children I was coaching. We live in such a connected world and many people who do not speak English have the desire to be able to simply because it is the language of business. Through globalization, we all improve by learning and understanding how other cultures work and operate.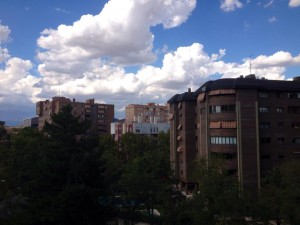 </a>
When the time came to part ways with my family at the airport, I knew I was on the verge of one of the greatest experiences of my life. An experience that so far has been a roller coaster of emotions. Traveling abroad and being alone is never easy, especially when you come from a small town in the Midwest of 12,000 people, and then going to one of the biggest cities in Europe with a metropolitan population of over 6,000,000. Figuring out how to use the metro system has been such a new experience to me, and I would highly suggest getting a 'Tarjeta Transporte Publico," a monthly pass that will allow you to ride the metro as much as you like with a monthly cost of 35 euros. In Madrid, this is something you will be doing a lot of.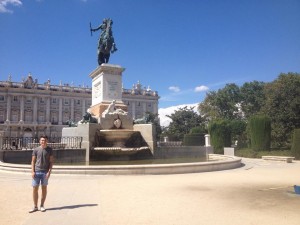 I have been here for exactly one week, and my experience is just beginning. It is easy to look forward to the weeks and months ahead with nothing but joy, being at the heart of one of the most beautiful cultures in Europe. My favorite place I've visited so far would have to be the Royal Palace of Madrid. As someone who loves history, I was in awe at the fact I was standing in a place where centuries of monumental moments were once made. I cannot wait to discover more of what this city and beautiful country (and culture) have to offer!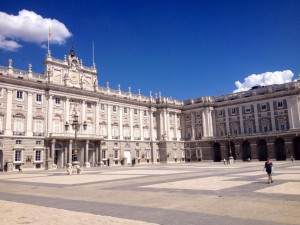 </a>
Joseph is a Conversation Coach in Spain with InterExchange Working Abroad.