This past Saturday, I woke up before I heard the alarm go off. It was 4:05 a.m. but I didn't care, I hopped out of bed and ran around the room like a crazy person getting ready. Turns out I could have slept for another 30 minutes. Why, you might ask, was I waking up so early on a Saturday? Only for the best reason possible: to climb to the highest point in northern Thailand to watch the sunrise over Thailand and Laos.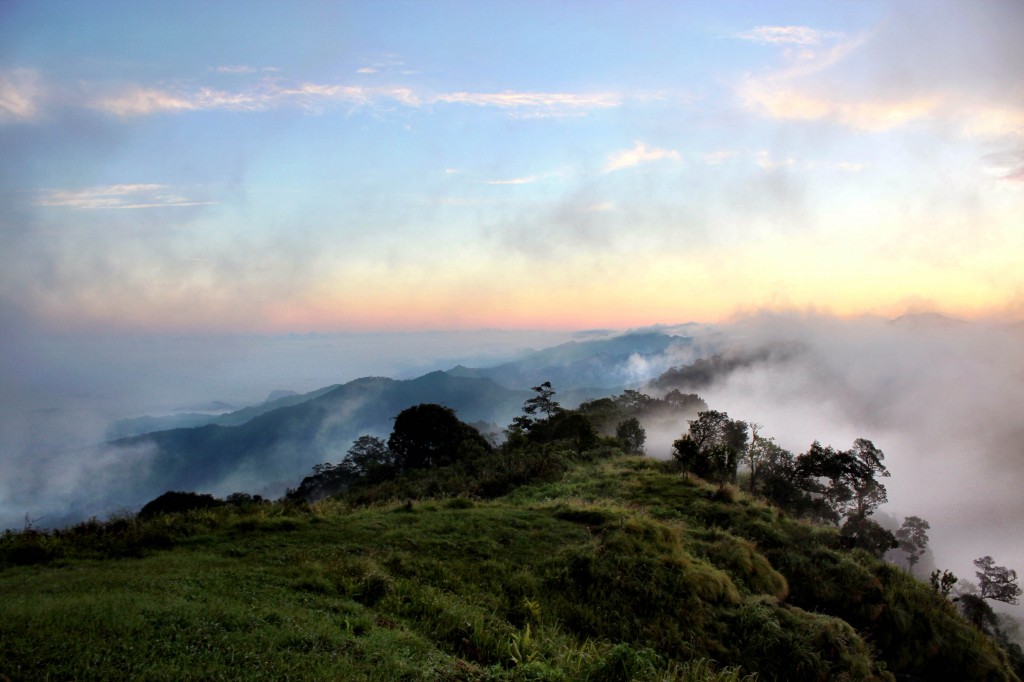 </a>
First of all, let me tell you ... the bugs on this mountain are 10 times bigger and a million times scarier. I have considered myself pretty lucky so far in Thailand when it comes to bugs. I saw a moth the size of a bowling ball. I saw a five-horned beetle which will haunt me in my dreams for the rest of my life! However, the fresh air and the chill in the air reminded me of home and that made me smile despite the scary bugs.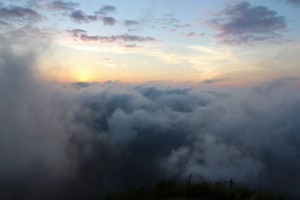 </a>
So after getting ready by 4:10 a.m., I sat ready to go for the next 50 minutes. At 5:00 a.m. we got into the car for a five-minute drive and then proceeded to spend the next 45 minutes hiking up a mountain in the dark! But it was well worth it. I am not sure I have ever taken the time to watch the sunrise, but now that I have I want to see it over and over again.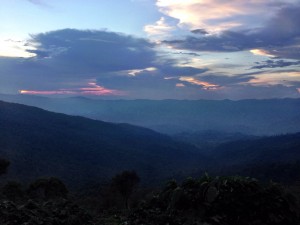 </a>
Apparently I only have four weeks left in Thailand - I don't know when or how that happened but I woke up this morning and it hit me. In four weeks I will not ride my bright pink bicycle to school and be greeted by 700 smiling faces yelling "teeecchhhaa Katie" every morning. I will not get to visit my favorite coffee lady across the street from the school where coffee only costs $1. I will not be here and that is hard to wrap my head around.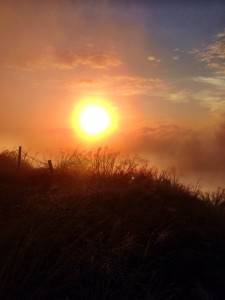 </a>
Now that I have so little time left, there are so many things I want to do. Phu Chi Fa, which is where I went to see the sun rise on Saturday is something that I have wanted to do for the past 11 months and only just did now! I want to see the Thai Islands, I want to go everywhere in Thailand and see all the ruins and temples and places with floating markets! But there is a difference between wanting and reality. I do not have much time left and the way I will spent that time is with my students, which is the best way to spend it anyway.
I have never and am quite certain will never feel a love like the love my students give me. Every morning I arrive to school with little love notes on my desk. I get pictures of Spiderman and elephants (my favorite animal) and drawings of myself with much nicer hair! One student wrote me a note telling me she cries at night because I am leaving. Thailand is the best thing that has ever happened to me and now that I am running out of Thaim, I am not sure how I am going to leave without a broken heart.