---
Living in a Small Italian City
---
2 minutes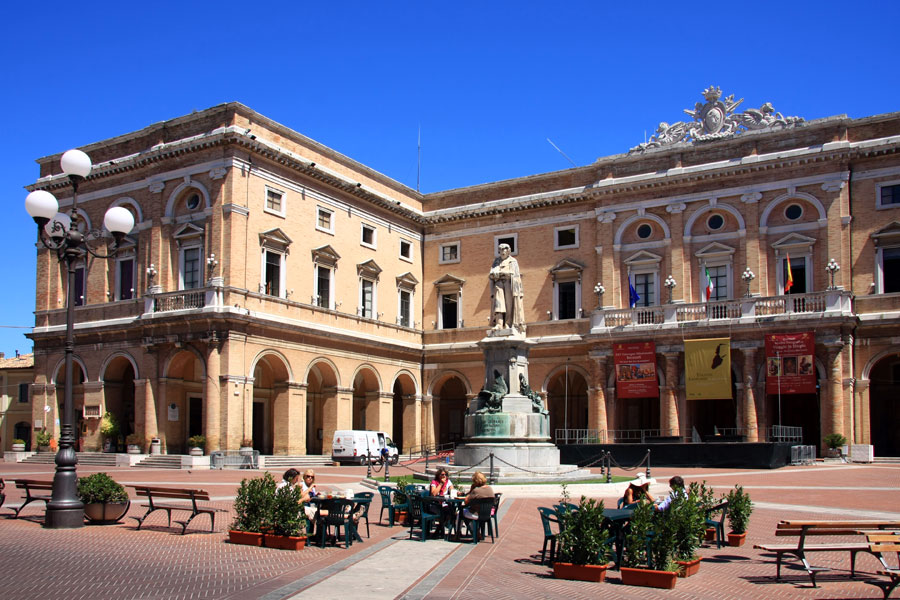 I have to admit that before coming to Italy I was a little apprehensive about living in a small Italian town. I feared that no one would be able speak English, which could present some added difficulties when doing daily tasks. Not to mention, I worried that it would be hard to travel throughout Italy. On the other hand, I thought that there was a certain mystique to living somewhere very "authentic," a place that lacks tourists.
Recanati is a city in the Marche region of Italy, where I have been living for going on five weeks. Looking back on my early reservations and assumptions, I now know they do not pertain to the situation at all! Recanati, although small, is filled to the brim with tourists during the summer because it is the hometown of the famous Italian poet Giacomo Leopardi. The city has a wonderful museum, Casa Leopardi, which is actually the house Giacomo grew up in and where he spent most of his life, as well as his family's library. There is even a park titled colle dell'infinito that marks the landscape Giamcomo was looking at when he found inspiration for one of his famous poems, "L'infinito."
As far as my concern about communication goes, I have not had many problems. My host family is very enthusiastic to translate things for me such as menus. Not to mention, constantly hearing and seeing Italian has really motivated me to learn the beautiful language. In many cases Italian people are excited to practice their English with a native speaker.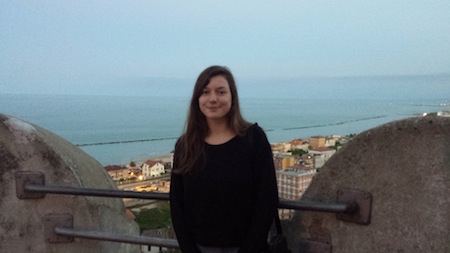 It is safe to say that traveling is a little more difficult than if you lived in a big city but nowhere near to the extent to which it can be in the United States. My host family has kindly offered to drive me to the train station at the near big city whenever I go on trips, which is also the place where they initially picked up me up from upon arrival. Busses run throughout the city, allowing me to easily travel to nearby destinations.
Living in a small city in Italy has been a wonderful experience so far. Most of all I enjoy the sense of community one feels when being here. My host family members greet almost everyone they see on the street because everyone knows each other. Living here has by no means prevented me from traveling to bigger cities. Don't be afraid to go somewhere you have never heard of, you will probably love what you find!
Dagmar is a Working Abroad Grantee teaching English in Italy as a Conversation Coach.
Live with a host family, teach English, and improve your Italian!
Sign Up
Learn More