---
Nature's Eye Candy in New Zealand
---
1 minute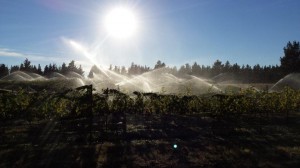 Fiordland. Where do I begin?
I guess I can start by saying that when I first moved down to the South Island, let alone New Zealand, Fiordland was talked about in a mystical way. Despite the fact that most New Zealand natives I have spoken to haven't seen the Fiordland's (seriously…what?) they speak of how out of this world the views are. It's the "Real New Zealand," they say.
Now, not to sound spoiled, but I feel as though I have become a tad desensitized to the picturesque scenery here. I bite my tongue…or I guess cramp back my fingers as I type that.
To my defense, my drive to work requires passing a few mountain ranges, a few sheep farms…and oh yeah, did I mention I now work at a stunning vineyard? I guess what I'm trying to say is, I have just become accustomed to every drive being dramatically scenic, so my shock factor has gone down quite a bit.
Before I dig myself in a literary hole here, let me just throw out there that my trip to the Fiordland blew my mind. Like, HOLY CROAKS! My breath was taken away numerous times. Thank goodness, because I don't know how many more times I could bore my company with using the word beautiful or gorgeous to describe what we were looking at.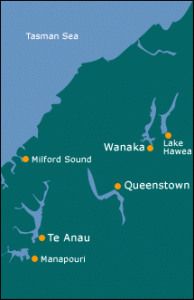 Due to the nature of this topic, I think it's only appropriate I represent my time spent down south with a short video. Two friends, Kyle and Carolyn, accompanied me in a Jucy Campervan to the Fiordland. We spent most of our time stationed in Te Anau making day trips and a few overnight tramps near by. Enjoy :o!