---
International Experience Aligns With Future Employer Expectations
---
2 minutes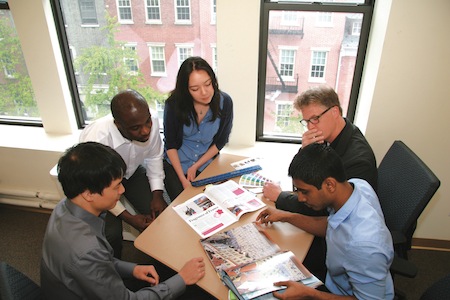 In today's competitive, globalized economy, it is never too soon for young people to start thinking about their future careers. With an increasing number of college graduates in the U.S., today's students need to do everything they can to differentiate themselves from their peers. One of the ways they can stand out is by having international experience.
Cultural exchange programs offer such opportunities and can do more than expand personal horizons - they can effect greater professional growth as well.
Increasingly International Focus
According to a survey by global recruitment consultancy the Hydrogen Group, 72 percent of employers expect senior personnel to have international experience. Although students' experience working or volunteering overseas may be less recognized in more senior positions, these excursions can bring more attention to students' resumes and set them on a more elevated track. Time spent working abroad can also be a great discussion point at interviews.
The report also revealed that more professionals are considering gaining international experience to remain competitive in their fields. The choice of destinations for today's workers is also becoming more diverse.
"Five years ago this might have been New York, London and Hong Kong - now it is also the likes of Shanghai, Houston, Vietnam," Dan Church, client services director of the Hydrogen Group, said in a statement.
Talk the Talk, Walk the Walk
In addition to aligning with the expectations of today's employers, international experience can be a great way for students to expand their horizons and see how other countries conduct business.
This can be especially useful for students enrolled in programs with a focus on global commerce, such as business, travel and tourism, and even social science. It is one thing to study how different countries interact with each other on the global stage; it is another to actually experience it firsthand.
Many large companies have multiple offices in international locations. For students applying to multinational organizations, experience living and working in foreign cities and countries can be attractive to employers seeking candidates with a broad worldview.
Language students can also benefit from cultural exchange programs that offer volunteer and work opportunities, as immersion is the best way to master another tongue. Being bilingual can be a major asset to students looking for work with large organizations or companies with offices overseas.
Personal and Professional Growth
Cultural exchange programs are more than an exciting adventure for today's students - they are a valuable learning experience and a chance to differentiate themselves from other similarly skilled applicants. As technology continues to make the world a smaller place, international work experience could be one way for students to stand above the rest.
Work, travel and make friends during the adventure of a lifetime in Australia!
Sign Up
Learn More