---
Celebrating Tet: Vietnam's Lunar New Year
---
3 minutes
2015 is the year of the goat.
Vietnam just completed the weeklong celebration of Tet. Tet is Vietnam's version of the Chinese (Lunar) New Year. Tet comes with customs to bring good luck in the new year. The streets are bustling as people prepare their homes for the celebration and good cheer is all around.
The most visible elements during Tet and Tet preparation are how important this time of year is to spend with family and friends, and how to bring luck into the new year.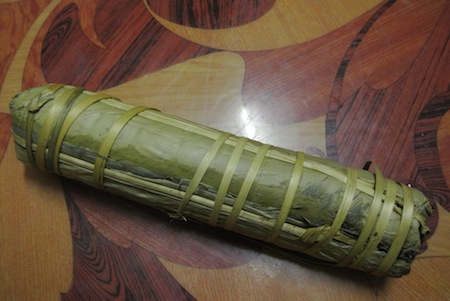 Banh Chung.
The few days preceding Tet are spent buying fruits, supplies to make traditional foods like banh chung or banh tet - a rice cake wrapped in banana leaves, and purchasing the perfect hoa dao and kumquat trees for the home. Everything must be tidy and well prepared for the many family members and friends who will be passing through your home to wish you good fortune in the new year.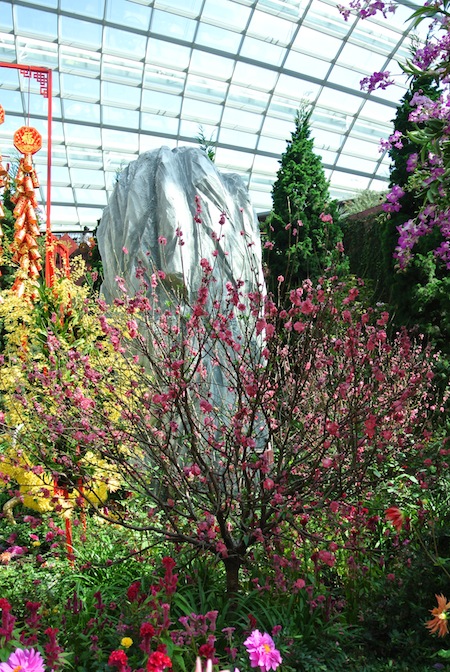 Hoa Dao (peach flowers) signify the beginning of spring and luck.
There are many traditions tied to Tet. The best way to learn what those are is to look around, pay attention to the bustle and ask your students and Vietnamese friends and colleagues about their family traditions. Here is what I learned:
It's all about the lucky money. Coming into the new year with money is a sign of fortune. This "lucky money" is generally given to children and older adults in red envelopes. It's best to put the lucky money into a lucky pig, which you will see sold by street vendors everywhere.
Goldfish are lucky too. You will see vendors selling goldfish around city lakes and waterways. These goldfish are purchased to be released into the river for luck in the new year.
You must include a haircut in your Tet preparations. It is considered bad luck to cut your hair during the first lunar month of the new year, so you will see many fresh looks during the days leading up to the new year.
If you are in the market to open a business, do so on New Year's Day. Your shop will have great potential if it is opened on New Year's Day.
Good health means no pills. To ensure good health in the new year, you should avoid taking medicine on New Year's Day.
I am sure there are many other traditions I have not learned, but what I do know is that it's a very important time for the Vietnamese and taking advantage of any opportunity to be a part of celebrations is well worth the time.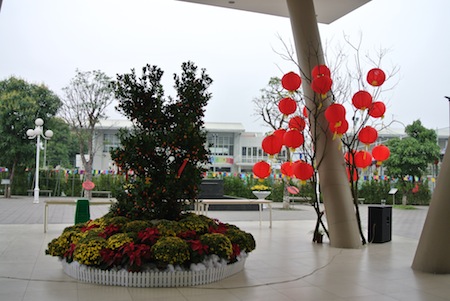 Kumquat trees represent warmth and fruitfulness.
With that being said, most non-Vietnamese residents of Vietnam choose to go on holiday during the week break. Cities like Hanoi clear out during the holiday and many businesses are closed because it's tradition to visit the hometown of your family for the new year. Some foreign teachers teaching English in Vietnam are invited to join friends in their hometown for the holiday and some use the time to travel around Vietnam or other countries. Northern Vietnam is rather chilly during the winter, so I took the time to visit a warmer climate, soak up some sun and learn about different cultures in Singapore and Kuala Lumpur. And now I am back, feeling refreshed and ready for my last few months of the school year.
Chúc Mừng Năm Mới
Cheers to the year of the goat!
Samantha is teaching English in Vietnam with InterExchange Working Abroad.