---
Vietnam With an Open Mind and an Open Heart
---
2 minutes
When you think about people like me, and hopefully you, who take the leap and decide to live and work abroad, you automatically assume that the person is open-minded and willing to fully embrace new cultures and experiences.
This embracing of a new culture isn't as easy as it sounds. Living and teaching English in Vietnam is not like living and working in the United States. Life here is different - mannerisms are different, food is different, markets are different – and learning to embrace the differences is all a part of the experience.
It's very easy to live a similar life as you did in the United States - or other western countries – here in Hanoi. There is a large expat community and they basically all live in the same part of the city; there are western shops to meet your toiletry and food needs; and there are western restaurants serving up your favorite dishes to remind you of home. But to truly say you live somewhere and you have lived open-minded and accepting of all the differences, you must step out of the expat bubble and be uncomfortable from time to time.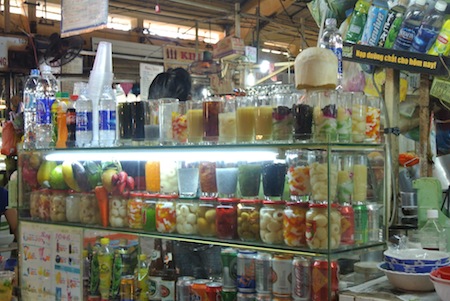 1. Eat like a local.
If you're a meat-eater, try that frog leg, WHOLE fish or snake. And don't shutter at the idea that people eat this way or at the appearance of the shop.
2. Buy your food at the local market.
You should go to the expat market to buy the peanut butter that provides the feeling of home, but also shop at the local markets passing by the live chickens and seafood as you make your way to your favorite fruit lady and vegetable guy. It feels good to know where your food comes from and who is taking the care to provide it for you.
3. Join the minnows.
This city moves like a school of fish and instead of complaining about the traffic or the lack of proper queues, let go of the anxiety and go with the flow. It's actually quite amazing to observe.
City life can be frustrating anywhere in the world, and having food and household items around that you are used to is important for your continuing happiness while living abroad. So, eat that hamburger on Sundays, but remember you are a guest in a country – a country that genuinely values its English teachers, I might add – and you owe it to that country to live life with an open mind and without judgment of the culture and customs. You might be surprised what mannerisms you embrace and take with you. And you may even fall in love with the place. I have.
Samantha is teaching English in Vietnam with InterExchange Working Abroad.