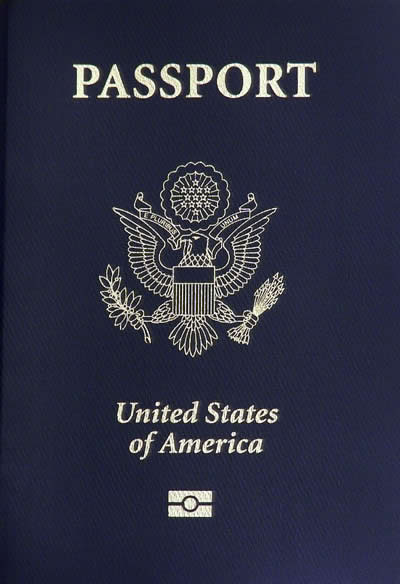 It's often said that U.S. citizens travel internationally far less than Europeans. While the sheer size of the U.S. could be a factor here (we can of course travel thousands of miles without crossing a border), statistics show that almost two thirds of all U.S. citizens do not have a passport.
Since it's pretty much impossible to travel or work abroad if you don't first have a passport, we're laying down the quick facts and links you need to get yours in no time, four to six weeks according to the U.S. Department of State.
(1) Complete the Application Form
The first thing you need is the actual application. This can be found here. You'll want to fill it out in advance, but DON'T SIGN IT until you are instructed at the passport acceptance facility.
(2) Gather the Required Documents
Next you'll need to gather two important documents AND make photocopies of the front and back sides. You'll have to prove that you're a U.S. citizen. Most people will use a birth certificate for this, but make sure it meets the necessary requirements, listed here. You'll also have to present another form of identification, such as a driver's license or another up-to-date government I.D. Other accepted alternatives are listed here.
(3) Obtain a Passport Photo
Now put on your best face and go have your photo taken (you could take it yourself but it's not recommended due to the strict requirements for the photo).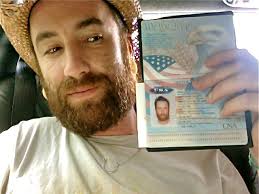 (4) Prepare Your Payment
You'll have to pay both an application fee (to the U.S. Department of State) and an execution fee (to the facility that receives your application). For first-time applicants this will probably cost $105-135 if you use standard return shipping, but the fees can vary depending on age and shipping methods. For payment instructions and accepted forms of payment, please refer to this page.
(5) Submit Your Application in Person
If you have everything listed above (and we strongly advise confirming all requirements with the U.S. Department of State's Bureau of Consular Affairs before doing this), then you're ready to submit your application. Since this is your first time applying for a passport, the application must be lodged in person at an authorized facility.
Since we're not an official government agency or representative thereof, you should always review the requirements right from the source – that is, the U.S. Department of State – before applying. They have a helpful passport wizard online, as well as a set of frequently asked questions.
Finally, once you've submitted your application, we recommend checking out the many ways we can help you travel abroad! Go get some stamps!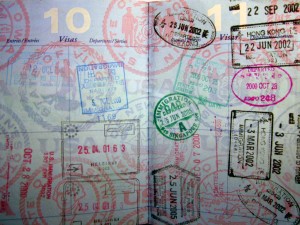 James Bridge
James is an education abroad professional whose career was launched at 12,000 feet, outside the Indian Himalayan village of Phey, Ladakh. He manages the InterExchange Working Abroad department and lives in Sunset Park, Brooklyn.