---
Service Adds Structure to International Gap Year Travel
---
3 minutes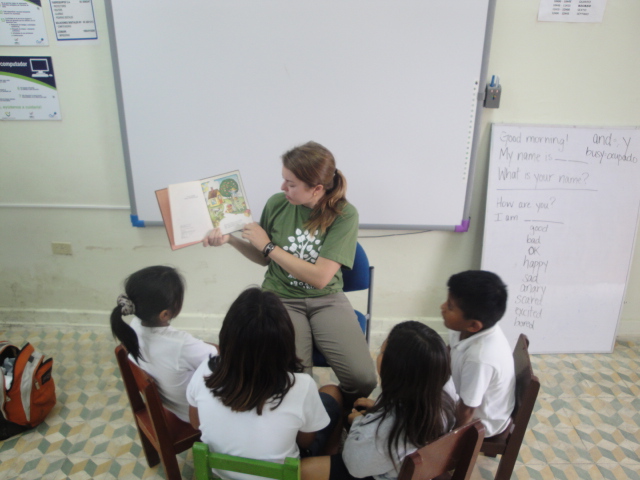 How do you structure your gap year travels in ways that will yield the greatest personal, academic and professional benefits? Do you join a gap year program or multiple programs? Should you take a language class overseas? Should you follow the route the guidebook recommends?
What about just picking up and going, figuring it out along the way? This open-ended approach lies close to many travelers' hearts. With life so full of weighted decisions, it's a great feeling to wake up faced only with the question of where to go next.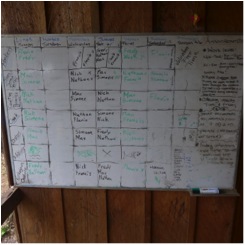 On the other hand, not having any structure or plan can become exhausting (and expensive) after a while. Without a plan it can also be difficult to engage locally, beyond scrambling to find your bearings amidst a rush of new stimuli. There is much to be said for having some structure, a goal, somewhere to settle down for a bit and let the country sink into your soul…
Volunteering can help structure your time abroad and the ways you perceive new places.
Structuring Time
By getting into a local routine, even if only for a few weeks, you can start to feel the rhythms of how a place works: Seeing the sunrise over a bridge gives you a beautiful image to take home. Observing that each morning a group of men and women crosses that bridge with supplies means that the bridge has become not only a beautiful memory, but also a part of your education about the place. Volunteering to help carry these items into the town each morning for a few weeks lets us embody a routine rather than simply observe, and thus develop a physical, working connection to the place and its people. Helping with even the most menial of tasks, if done in accordance with a community's long-term goals, can create a profound connection to a place in ways that simply passing through and observing cannot.
Structuring Perceptions
If you approach a volunteer initiative with a genuine desire to learn (why the project exists, who it affects and how), then your involvement can also have a profound impact on how you perceive the region as a whole. When you understand that you are lugging a stack of tiles because their black surface absorbs the sun best, will heat the water fastest and save the village money on fuel, then you enjoy more fully the act of lugging the tiles. You also more fully understand that for the desert region in which you find yourself, the ability to harness the sun's energy is a skill that can benefit many villages. Your contribution does not need to be highly technical or complicated—just approach it with a desire to learn and it will help structure your understanding of the whole region.
Of course, volunteering abroad demands that you first learn why a community has committed to a project. Without knowing whether or not you sympathize with these reasons, it is impossible to work alongside a local community in the true spirit of collaboration. Be open to learning and embracing, as best as possible, local routines and perceptions to achieve the mindset of a responsible volunteer. Many projects that take on volunteers have someone on staff who can help you understand why the project exists and who it affects. Third-party volunteer organizations should help volunteers adapt, structure their time and comprehend local perceptions as they relate to the work.
Through learning about an initiative and then helping in whatever ways you are capable, you can bring home perceptions of a place based on local routines and local ways of thinking, a structured understanding from a structured travel experience.
James Bridge
James manages the programs for U.S. citizens at InterExchange.