---
Embracing Jet Lag in Southeast Asia
---
1 minute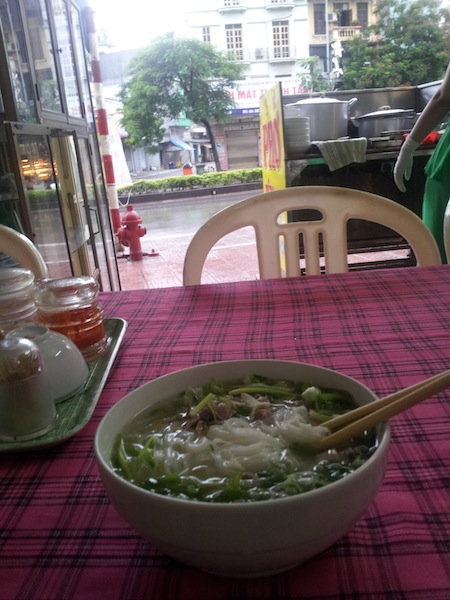 My favorite thing about jet lag is experiencing times that I forgot had existed. Like 4:30 a.m. Okay, staying up until 4:30 is one thing. But when your body demands that you stay awake after sleeping for a mere three hours, why not embrace it?
In Southeast Asian summer when the mid-day heat can bring activity to a crawl, embracing the cooler early morning hours is particularly nice. Running or biking before it gets too hot lets you cover more ground in a short time. Plus, then you can work up an appetite and have noodles for breakfast!
It may seem weird at first, but I'm telling you, noodles in the morning is the best first meal, especially if you've had an active start to the day.
I also think it's easier to stop and appreciate the little things when you're awake and fresh (and it's not in the 90s yet). Like this industrious little vehicle in Chiang Mai: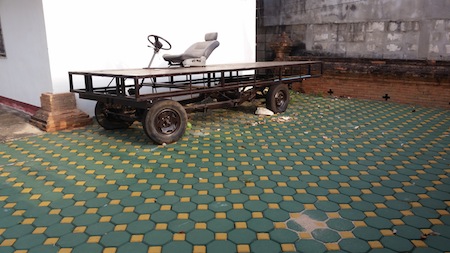 Or these cool looking phone booths: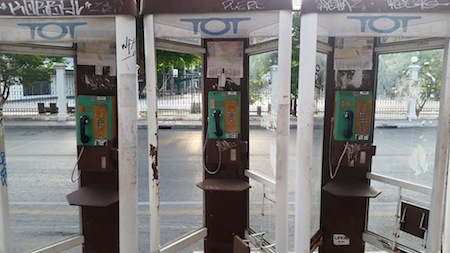 Or this peaceful little reservoir you can jog around if you're a participant in our Hanoi program:
There was one scene on a recent morning walk in Chiang Mai that I so wish I'd caught on camera: A man stood over the open hood of his car praying. A monk encircled the car wafting incense against it. The monk comes full circle and the men walk inside a temple together. Evidently a blessing for a car that had just been repaired – brilliant!!
If you're a soon-to-be participant of our Teach English in Thailand or Teach English in Vietnam programs, my advice when you arrive is to embrace your jet lag rather than fight it. Take advantage of the cooler mornings. Sure you'll be tired later, but that will be the case whether you go exploring in the morning or lie awake bored in bed. Get out! Go explore! Do what you set out to do!
James Bridge
James manages the programs for U.S. citizens at InterExchange.