---
The Good People of Thailand
---
2 minutes
The warmth and friendliness of the Thai people will make returning to the states more difficult than expected. As American style gyms are hard to find in remote Nan province I've been taking long runs up into the mountains which is always a nice way to let off some steam after a sometimes tiring day of teaching. On my way back to meet with my English teachers for dinner, I came across a large group of farmers having dinner along the road at sunset. Although I'd seen this group before, I had never thought to more than smile on my way by, but this time they beckoned me over asking that eat and drink with them. After sampling a few of their dishes drinks drink I continued along my way stricken by how giving these people had been without expectation of anything in return. This kind of giving for the sake of giving without interest in personal gain really warmed my heart.
We've been very lucky to befriend quite a few locals who have been good enough to show us around and shed light on what can sometimes be a hard to understand culture. After checking out the popular long boat races, we were invited to the celebration party on the lawn of a local temple with plenty of delicious food, drinks and laughs—all to honor the success of Tha Wang Pha's team in the inter-district competition.
The next week, on a particularly hot Saturday afternoon after an exciting and exhausting week of teaching, we set off for a trip to a nearby waterfall for some much-needed relief from the hot Thai sun. After a tasty meal of papaya salad, grilled chicken, sausage and pork and ice cold drinks picked out by our local friends we hike a mile or so into the Thai brush to a small but beautiful chain of waterfalls where we happily splashed and floated the lazy day away.
---
Phoenix is a participant in the InterExchange Teach English Thailand program.
Phoenix
Phoenix participated on InterExchange's Teach English Thailand program.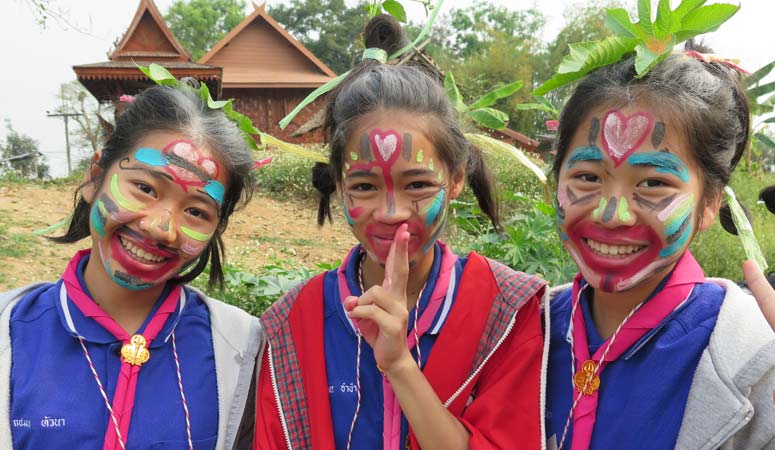 Boost your resume, earn a great salary, and immerse yourself in Thai culture!
Sign Up
Learn More