---
The Wang Pha Life
---
1 minute
A pricey luxury in the states, Thai massage is extremely reasonable in northern Thailand at about $4 USD an hour. Major cities have massage shops at every corner and even the tiny town of Tha Wang Pha has a three great massage spots. While a massage in the states is often a relaxing and tranquil experience, the Thai style tends to be more intense and focuses on getting out any knots or painful areas with deep massage. But not to worry, a masseuse will go easy on you if you ask for a less intense experience.
Nan district prides itself on its carefully handcrafted long boats and skilled rowers who train through the year in preparation for the inter-province races. Locals take a break from everyday life and join together along the banks of the river for an afternoon of cheering, tasty grilled treats, ice cold drinks and community.
This spirit house represents an ancient animistic tradition of providing an appealing shelter for celestial beings that protect the Nan River and help it to thrive. On race day the house is specially adorned with offerings to promote good luck as the rowers take their mark.
Phoenix
Phoenix participated on InterExchange's Teach English Thailand program.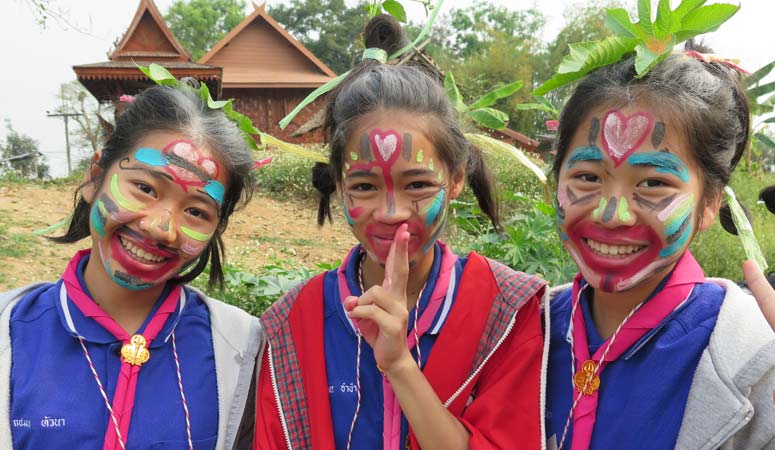 Boost your resume, earn a great salary, and immerse yourself in Thai culture!
Sign Up
Learn More