---
Guide to Denver, the Mile-High City
---
2 minutes
Image courtesy of InterExchange
Denver is just one of many fun, seasonal areas where InterExchange Work & Travel USA participants live and work. Located in the Western state of Colorado with beautiful mountain views, Denver is a city full of fun cultural and outdoor activities.
Did you know?
Over 3,000 J-1 students enjoy their Work and Travel programs in Colorado every year.
There are over 200 craft breweries in Denver, one of the highest per capita in the United States!
Denver has the largest city park system in the nation, with 14,000 acres of mountain parks and 2,500 acres of natural areas and trails.
Denver is one of the sunniest cities in the U.S., with 300+ days of sunshine per year.
The cost of living and renting an apartment is significantly cheaper than in NYC or San Francisco!
Transportation without a car is easy because Denver has an extensive light rail and bus system!
The Denver Performing Art Complex is the 2nd largest performing arts center in the world.
Denver is the 6th fastest growing city in America - attracting an outgoing, friendly, young population.
Image courtesy of Pixabay
Fun stuff to do!
What other cities are close by?
A bus ride will take you up into the beautiful mountain ranges to visit Breckenridge, Vail, Boulder, Aspen, and the Rocky Mountain National Park.
Denver is just a short flight away from:
Las Vegas, NV - under $100 roundtrip
Los Angeles, CA - under $200 roundtrip
San Diego, CA - under $200 roundtrip
Irish resources in Denver:
This sounds great! How can I make this my summer?
Want more information about Colorado?
Check out our Cultural Compass Colorado page and read about our participants' visit to the Colorado State Capitol!
Clay Lewis
With a passion for road trips and exploring the world, Clay has travelled to nearly every U.S. state. Since 2011, he has worked to expand support for exchange participants in communities across America and enjoys meeting participants, hosts and photographing his travels.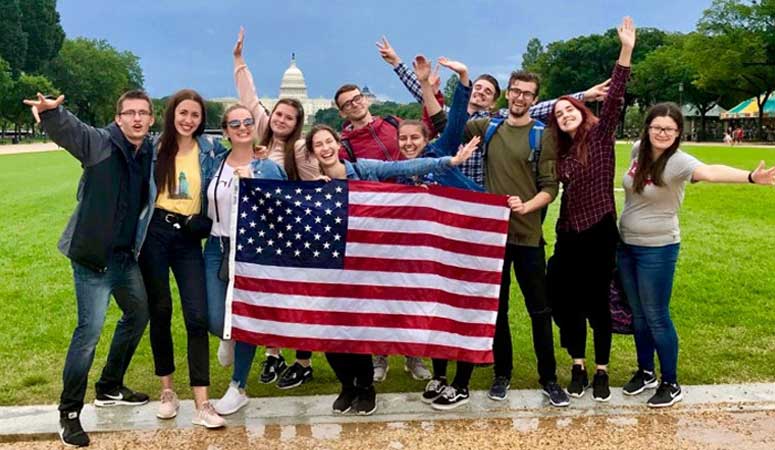 Experience American culture while working and exploring the USA
Sign Up
Learn More
Call Us