---
Dinner and Kayaking in Ellison Bay, WI
---
1 minute
In order to take advantage of the beautiful summer weather and explore Ellison Bay, Work & Travel USA participants were treated to a kayaking and dinner event! Bridges of Door County, which is a program that "provides friendship, assistance, and helpful services to the international students who come to work in Door County, both summer and winter," sponsored the event, in Ellison Bay Wisconsin.
Over 150 J-1 Students, from over 30 countries, participated. A Mexican meal was prepared and served by volunteers from various local church organizations. The kayaks were provided by Gravity Trails of Door County.
Students kayaked around the beautiful scenery at Ellison Bay, on Lake Michigan. This was the first time kayaking for most of the students, and they can't wait to go again!
Becky Davis
Becky is the Wisconsin Local Coordinator for InterExchange's Work & Travel USA program.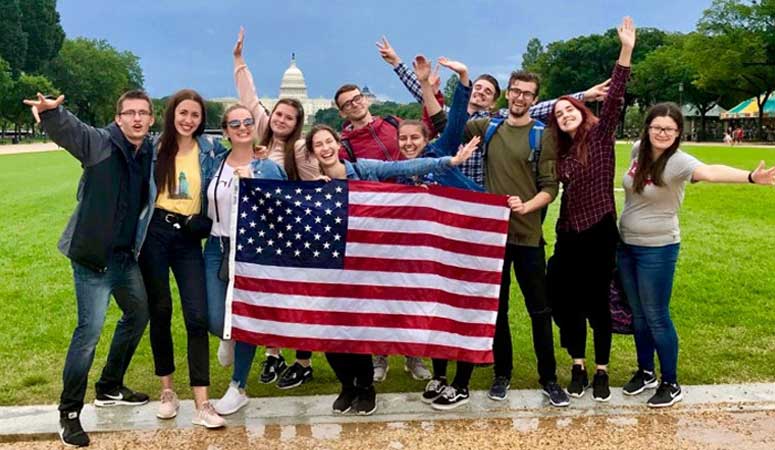 Experience American culture while working and exploring the USA
Sign Up
Learn More
Call Us