Do You Want To Work & Travel In Ireland?
By Joy Lo
---
Are Ireland's rolling green hills, countless castles, and charming culture calling your name? Take a leap by spending a few months working and traveling in the Emerald Isle.
Now is your chance to spend up to a year working and traveling in Ireland! Image courtesy of USIT.
InterExchange Work & Travel Ireland is a cultural exchange program where you can spend up to a year working in Ireland. You'll earn money at short-term jobs, giving you the opportunity to travel throughout Ireland and Europe.
Am I eligible?
To participate in an Irish working holiday, you must be a U.S. citizen who is either currently enrolled full-time as a student of a post-secondary program or who graduated in the past 12 months. Online classes are not eligible, but associates, bachelor's, and master's degrees are all acceptable.
I've really enjoyed being able to live how the Irish do and learn about their culture and customs and, in turn, teach them a little about my culture and customs.
— Kassidy, Work & Travel Ireland participant
You'll uncover unexpected cultural sites as you discover Ireland, like the Drombeg Stone Circle. Image courtesy of USIT.
What kind of work can I find?
The most common kinds of work you'll have access to are seasonal jobs, such as hospitality positions (think hotel, bar, or cafe), retail work, and office temp roles. Cities like Dublin will have the most job opportunities, but you're welcome to live and work wherever you like!
A Work & Travel Ireland participant worked on a hop-on, hop-off tour bus! Image courtesy of USIT.
If you're looking to kickstart your career, you can use your spare time to network in your chosen field. We encourage you to organize informational interviews, attend professional events, and set up site visits to learn how your industry works in Ireland. This way, it's possible to earn money with casual jobs while still experiencing career-specific professional development.
Dublin is a place where a lot of students come to learn English or study abroad, and I was able to make friends with many other people who were new to Ireland. I've traveled around Europe every weekend because I found a job that had me work Monday to Thursday.
— Shawnie, Work & Travel Ireland participant
Participant Shawnie (left) conquering the Irish hills. Image courtesy of Shawnie.
Is it all work and no play?
Definitely not! You'll have the opportunity to embrace the full Irish experience, from unbelievable weekend hikes to uncovering the nooks and crannies of Dublin to meeting locals both on and off the job. You'll be fully immersed in Irish culture. Not to mention, travel around Europe is quite affordable, especially when compared to domestic travel in the U.S.
What do I need to pay for?
While you'll be earning money (the current minimum wage in Ireland is €9.80), you will need some savings to get started. The upfront costs of the Work & Travel Ireland program are:
Program Fee of $795
Flights
Travel Medical Insurance
Visa Fee (only if you're traveling for more than five months)
Savings to cover initial costs like rent and food before you receive your first paycheck
Our group activities are the perfect way to meet other travelers. Image courtesy of USIT.
How will InterExchange help me?
We'll help you enroll in the program and get set up in Ireland including:
Five nights of accommodation upon arrival
Welcome orientation
Resume consultation
Help to find housing
Job recruitment, including a guaranteed interview in the hotel industry
Activities with other participants and access to our social media group
Visa (programs up to five months)
Visa information (programs five to twelve months)
Logistical support from our Dublin resource center
Access to our alumni network
Not to mention, the incomparable personal and professional development that comes with living, working, and traveling abroad!
Ready to learn more? We can't wait to hear from you!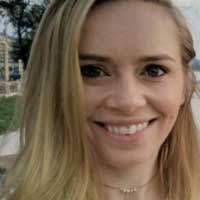 Joy Lo
Joy is a huge advocate for cultural exchange. She's lived across the USA, then moved overseas to London and Sydney. She currently resides in Jakarta, Indonesia, giving her a unique perspective on working and thriving in a culture not her own. Joy graduated from the University of Sydney with a degree in Marketing and started her career in the au pair industry. She works on the blog and social media for the Au Pair USA program.