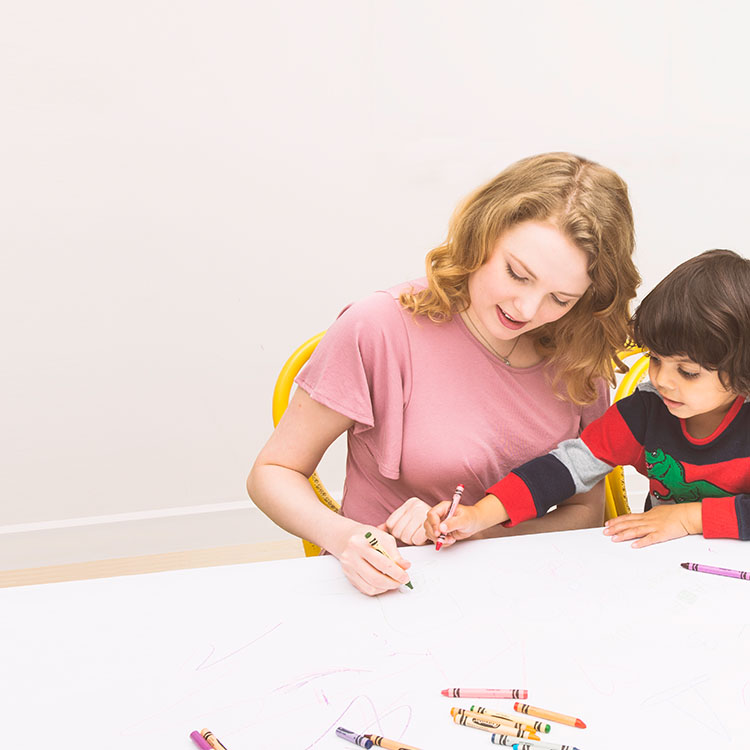 How long does it take to match with an au pair?
Depending on your family's needs and timing, it can take as little as two days to find a match once you start the interviewing process. Our selection of qualified, pre-screened au pairs are ready to interview and new profiles become available all the time. We'd be happy to speak with you about your needs and timing to help you find your ideal candidate.
How soon can my au pair arrive in the U.S.?
Once you match, it will take between 4-6 weeks for your au pair to arrive. During this time, we will support the au pair with pre-arrival logistics such as booking flights and assisting with the visa process.
How do you screen au pairs?
We are very selective about who is accepted into our program. Every au pair completes an extensive application and undergoes a thorough background check and in-person interview. This information is available to families during the matching process.
Do all au pairs speak English?
Yes, all au pairs speak conversational English. InterExchange verifies each applicant's English abilities during the application process. You will also have the opportunity to interview potential au pairs to make sure you are comfortable with their English abilities. You will be surprised at how quickly an au pair's English improves once in the U.S.
Can au pairs care for infants?
Yes, many of our au pairs are qualified and enjoy caring for infants. Au pairs may not be the sole caregiver until the child is at least three months old.
Do you have au pairs who are qualified to care for children with special needs?
Yes, we do have au pairs who are experienced caring for a variety of special needs situations. Please contact us to discuss your care needs and inquire about au pair availability.
Do you place male au pairs?
Yes. Male au pairs are a great option for some families. Families choosing a male au pair often have boys and are looking for a big brother to join the family.
Do au pairs drive?
Most au pair applicants have a valid driver's license. If an au pair is a driver, she/he will be required to obtain an international driver's license prior to their arrival to the U.S. During your interview, you may ask the au pair about the extent of his or her driving experience. Once you select an au pair, be sure to contact your auto insurance company to add the au pair to your auto insurance policy. Many states require the au pair to obtain a license from the local DMV.
Where do InterExchange au pairs come from?
We source au pairs directly through our our network of international partners who specialize in travel and cultural exchange programs. Our partners carefully screen and interview au pairs in person and our New York admissions staff thoroughly reviews each candidate to determine their experience and suitability for the program. We love diversity and aim to recruit au pairs from a wide range of countries, offering families a year-round supply of caregivers.
Why do au pairs participate in the program?
Our au pairs are excited to travel to the U.S. and experience American culture. Since they love children and have experience caring for them, living and working as an au pair is a great way for these adventurous young women and men to gain insight into the American way of life, share their culture with their host family, and have an amazing "gap year" experience. Au Pairs are also interested in improving their English and gaining valuable work experience for their future. The Au Pair USA program allows au pairs to provide childcare to host families while earning money and participating in a true cultural exchange experience.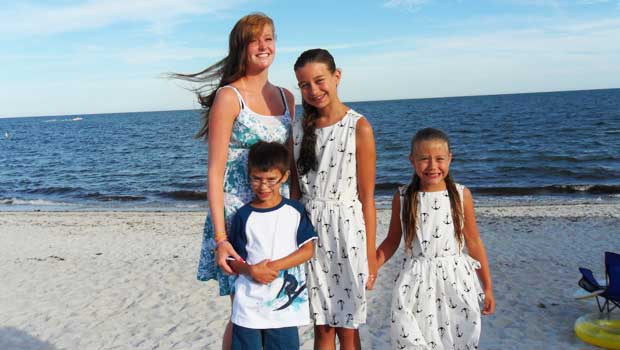 How are au pairs trained?
Upon arrival to the U.S. and before traveling to their host families, all of our au pairs will attend our InterExchange Orientation and Training Program held in New York City. Led by our training staff, our au pairs will receive a warm welcome and spend four days receiving orientation and training on a variety of topics related to life in the USA and childcare.
All au pairs will complete CPR certification before arriving to your home. They must practice the CPR techniques on both adult and infant-sized mannequins using a fully hands-on learning technique. At the end of the training program, all au pairs will be CPR certified by the American Safety and Health Institute for infants and adults. This certification is valid for two years.
Who pays for the au pair flights?
InterExchange arranges and pays for au pairs to travel from their home country to New York City to take part in the Au Pair USA Orientation and Training Program. InterExchange will then arrange the domestic travel from New York for pairs who are not being picked up directly from the Orientation and Training Program location. Refer to the Domestic Travel Service information for destinations and fees. Families who match with an au pair who is already in the U.S. are responsible for arranging and paying for the au pair's travel to their home. Upon successful completion of the au pair's program, InterExchange will coordinate the au pair's travel home.
What type of visa do au pairs need?
All au pairs come to the U.S. on the J-1 Exchange Visitor Visa, which is a non-immigrant visa granted by the U.S. Department of State. InterExchange functions as the visa sponsor for the au pair and will make all the arrangements for the au pair to receive the visa from his or her nearest American Embassy or Consulate.
How long can an au pair stay in the United States?
Au pairs initially come to the U.S. on a 12-month J-1 au pair visa and can extend for an additional 6, 9 or 12-months, allowing a family to benefit from up to two years of live-in childcare from the same au pair.
Do au pairs pay a fee to participate in the program?
Yes, au pairs usually pay a fee to participate in the program. Program fees vary depending on the au pair's country of origin. The au pair program is generally considered an affordable cultural exchange option since the au pair earns a weekly stipend and receives room and board from the host family.
Do au pairs have health insurance while on the program?
All InterExchange au pairs have accident and sickness insurance that meets the U.S. Department of State's requirements for the program. Au pairs have access to a network of physicians and medical providers while on the program.
What is the educational component of the program?
During their time in the U.S., au pairs are required to complete at least six semester hours of credit at an accredited post-secondary institution. Families agree to provide au pairs with up to $500 towards completing the educational requirement of the program. Your Local Coordinator can assist the au pair with finding classes that will meet these requirements.
What if something goes wrong?
If you feel something isn't working or have a problem, please contact your Local Coordinator for advice and assistance. In many instances, issues between families and au pairs can be resolved by talking through a situation. If a situation isn't able to be resolved, our team will work closely with you and your au pair to re-match.
Can we share an au pair's services with another family?
No, the program is designed for an au pair to live with and care for one family's children.
Can we travel with our au pair?
Au pairs love to travel and explore new places while on the program. They can be a big help to traveling families. You'll need to ensure that your au pair has private accommodations during your travels and that the au pair's visa allows her/him to leave and re-enter the U.S. if traveling internationally.
Do I need to pay taxes for my au pair?
Au pairs are generally non-resident aliens, and therefore their host families would be exempt from paying federal unemployment taxes on their au pair wages. However, in extremely rare cases, an au pair who had previously been in the United States as a student, teacher, trainee or researcher in F, J, M or Q non-immigrant status might be considered a resident alien during their current stay in the United States. If this is the case you should consult with a tax professional to determine your reporting and withholding obligations.
Do I need to have Workers' Compensation insurance for my au pair?
The answer depends upon what state you live in. Due to the fact that an employee-employer relationship exists between the host family and au pair, the family is responsible for determining whether Workers' Compensation insurance or any other insurance is mandatory under federal, state and/or local laws. Your homeowner's insurance company may be able to assist you in answering this question.
What if there is an emergency?
An InterExchange staff member is always on call to assist with emergency situations involving the health, safety and welfare of our participants. Call (917) 373-0717 and follow the instructions for assistance.