Learn more about our program.
What kind of support will we receive?
From the moment you apply to become a host family, the staff at Au Pair USA and your Local Coordinator will be there every step of the way to answer your questions, help you prepare for your au pair's arrival, and offer support and guidance throughout the year. Your Local Coordinator is always available to answer your questions and provide assistance.
Every au pair agency is required by the U.S. government to have Local Coordinators in the areas they serve. We like to think that Au Pair USA has the best Local Coordinators around! Supportive, warm, enthusiastic, and knowledgeable, our Local Coordinators go above and beyond to make sure that all of our host families and au pairs have a great experience. Many of our Local Coordinators have hosted an au pair, so they can offer you first hand advice and guidance.
Before your au pair arrives, an InterExchange Local Coordinator will come to your house to conduct an in person interview with your family. Your Local Coordinator will be there to offer direction and support throughout the program year. She will also monitor the placement to make sure that you are meeting the host family responsibilities are being met.
Your Local Coordinator will:
Meet with you at your home after you apply to become a host family.
Contact you and your au pair within 48 hours of her or his arrival.
Meet with you and your au pair at your home within two weeks of the au pair's arrival.
Check in with you at least once a month.
Host monthly "cluster activities" for au pairs in your area.
Organize annual Host Family Day events. Please note that all families are obligated to attend at least one Host Family Day sponsored by InterExchange during the course of the placement year.
Be your first point of contact in case of an emergency or a problem with your au pair.
Program Specialist: Your in-office contact
Your Program Specialist is the staff member in our New York office who will be there every step of the way to help you to make the perfect match with your au pair, learning about your family and suggesting candidates that meet your needs. Once you have selected the au pair who feels like the best fit for your family, we'll begin the process of arranging his or her visa. Your Program Specialist will work closely with your Local Coordinator to make sure that your match and arrival goes smoothly.
When can my au pair arrive?
Once you have made your match with your au pair, she or he can arrive in about 6-8 weeks. Once a match is confirmed, changes to arrival dates are subject to a $250 change fee.
Take a look at our arrival calendar for specific dates. If you are in a rush, we have a limited number of in-country candidates who are available sooner. You will need to submit your application in order to get in touch with them.
Who are our au pairs?
Our au pairs are adventurous young adults from over 30 countries around the world. Being an au pair abroad is a long standing tradition in many European countries and is a growing trend in regions of the world where the concept is still relatively new, such as South America. Across the globe, InterExchange's Au Pair USA program is one of the most popular options available for individuals who want to live and work in the U.S. and learn about American culture.
There are many reasons why our au pairs want to come to the U.S. to live and work with an American host family. Au pairs consistently tell us that the opportunities for cultural exchange, English language improvement, career advancement, child development learning, personal growth, and adventure are among the strongest factors motivating their participation in the program. While each au pair may have different reasons for taking part in the program, they have all expressed a love of working with children and a desire to spend time living as part of an American family.
All of our au pairs are interviewed and screened by our International Cooperators, and must attend an orientation session in New York. The Au Pair USA Orientation and Training program covers intercultural communication, childhood development, first aid, health and safety, and and hands-on infant, child and adult CPR certification.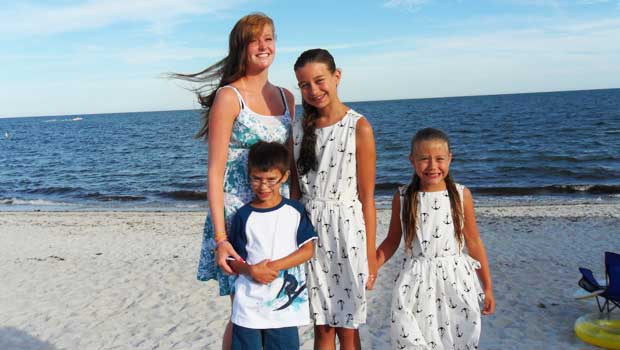 What type of work can the au pair do?
Au pairs can do any sort of work related to the children. This can include preparing snacks, doing laundry, and of course, supervising play. Au pairs are not housekeepers and cannot do any sort of heavy cleaning, or tasks related to the host parents.
What if something goes wrong?
If you feel something isn't working, the first person to go to is your Local Coordinator. Your Local Coordinator can offer advice and help improve the relationship, and if necessary, will schedule a "three-point meeting." This is an opportunity for all parties to get together and work through any problems with their Local Coordinator as a mediator.
However, sometimes the outcome of this meeting is that the best course of action is to end the relationship, and you go into what we call "Transition." To help with this, we have a department dedicated to making things easier. Portia, our Transitions Manager, works very hard to help qualified host families match with new au pairs, and qualified au pairs to match with new host families. Portia helps everyone move through this process as quickly and smoothly as possible!
Should you not complete your program year, partial refunds may be available for unused weeks. Should your match be cancelled prior to the au pair's arrival, the match is subject to a $500 cancellation fee.
Our Au Pairs: Frequently Asked Questions