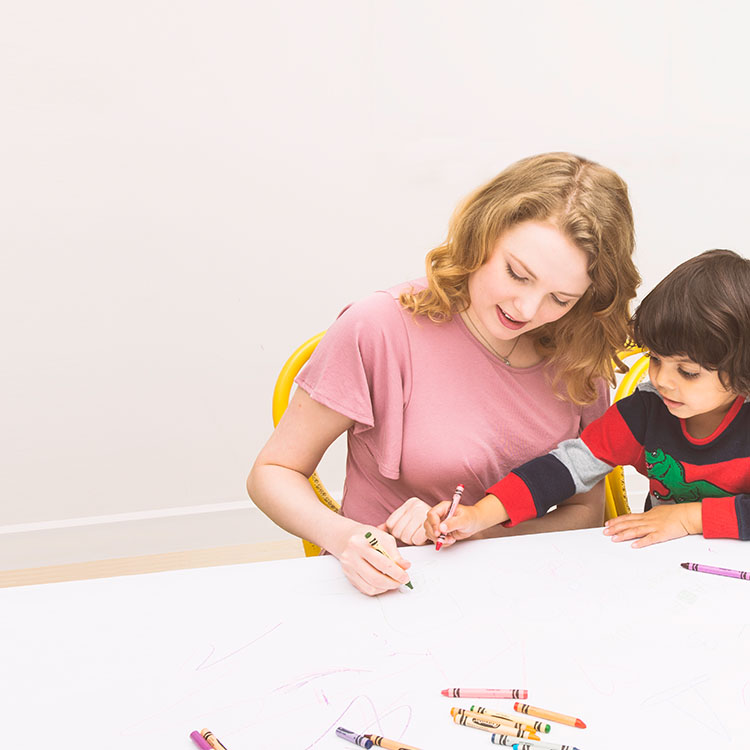 Hosting Requirements
InterExchange has many different types of families participating in our program. In order to host an au pair, families must meet the following InterExchange and U.S. Department of State program requirements:
Welcome the au pair as a member of the family
Provide a suitable, private bedroom and meals for the au pair
Be U.S. citizens or legal permanent residents and agree to speak English in the home
Successfully pass a background check which includes an in-home interview
Provide one employment and two non-family references
Agree to comply with working conditions and requirements including:

Limit the au pair's hours to no more than 45 hours per week/10 hours per day
Provide at least one and one half days off per week
Provide at least one full weekend off per month
Provide at least two weeks (11 days) of paid vacation during the year

Agree to pay the au pair a minimum weekly stipend of no less than $195.75
Attend an annual Family Day event organized by InterExchange
Support the au pair in completing the educational component of the program and contribute $500 towards the education
Comply with program requirements as outlined in the Host Family Agreement and U.S. Department of State program regulations
Live within an InterExchange service area
Au Pair Responsibilities
When you host an au pair, you have the convenience and flexibility of determining your au pair's schedule and responsibilities. Your au pair can be responsible for providing childcare and related tasks such as:
Meal preparation
Bathing and dressing
Bedtime routines
Learning activities
Indoor play
Outdoor activities
Playing sports
Arts and crafts
Cooking for children
Homework help and tutoring
Driving children to school
Doing children's laundry
Preparing school lunches and backpacks
Shopping for children
Keeping kids rooms tidy and organized
Packing children's belongings for family trips
Keeping diaper bags stocked and ready
Au pairs must not do general housework, cook or do laundry for the entire family, care for pets, or care for other people's children.
Au Pair Screening
InterExchange is proud to sponsor au pairs from a wide range of countries. Every au pair completes an extensive application and background check. This information is available to families during the matching process. To be accepted into the program, au pairs must meet our strict admissions standards which require that they:
Have demonstrated experience caring for children
Are interviewed in person by an InterExchange representative
Speak conversational English
Have successfully passed a background investigation that includes a criminal background check, childcare and personal references and a psychometric test
Are between the ages of 18 and 26 years old
Complete the InterExchange Au Pair Training program
Infant Care Qualified Au Pairs have at least 200 hours of experience caring for children under the age of two.
Special Needs Qualified Au Pairs have experience and are willing to care for children who have special needs.
Scheduling
You have the flexibility of scheduling your au pair to work when you need help. Families can keep the same weekly schedule or vary it as needed. It's ideal to let your au pair know her/his work schedule at least a week in advance so they can plan their time off. The program allows au pairs to work as follows:
Up to 45 hours per week
Not more than 10 hours per day
Have at least one and one half days off per week
Have at least one full weekend off per month
Receive at least two weeks (11 days) of paid vacation in their first year
The U.S. Department of State requires that families adhere to the following:
The first three days after an au pair's arrival are reserved for getting to know each other and au pairs are not permitted to provide childcare during this time. It's a good opportunity to train the au pair on your family's routine and introduce her/him to the surrounding area.
Au pairs are not able to care for a child aged less than three months unless a parent or other responsible adult is present in the home.