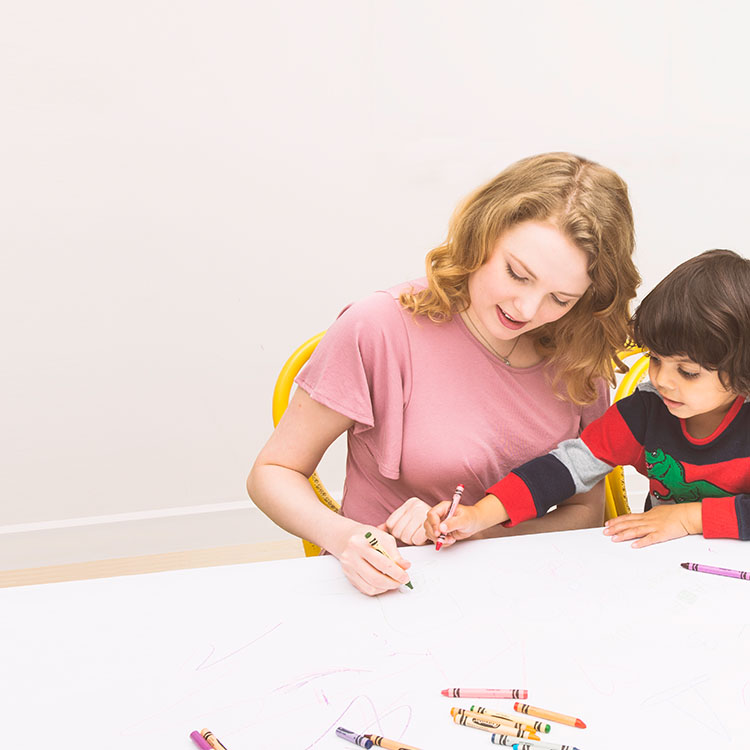 Hi there! My name is Cara Harper and I'd like to introduce you to the InterExchange Au Pair USA program! I am the Local Coordinator for the Metro Atlanta area. I have traveled overseas to several countries including England, Greece, and Israel. I love learning about other cultures, so I am thrilled to be the Local Coordinator for the Atlanta cluster. I look forward to helping your family welcome one of our great au pairs!
Being a Local Coordinator is the perfect job for me because it allows me to combine my professional background with my passion for childcare and building strong families. In my past counseling positions, I've helped children, adolescents, adults, and families improve the quality of their lives. I enjoy spending time with my own family and serving on the leadership team of a local Atlanta Mothers of Preschoolers group, where I get to share and mentor other mothers. Every year, my husband and I also facilitate a class for parents who are pregnant or adopting their first child. It is extremely rewarding to see these families grow and become more confident in their parenting skills.
I really love working with host families. I get to share in the excitement of helping new host families welcome their first au pair; it's so rewarding to see their relationship grow during the year they spend together! Parents always start out with many questions before choosing to host an au pair and I will certainly take the time to explain as much as possible.
If you're thinking about hosting an au pair in the Atlanta area, I would welcome the opportunity to talk with you about our program anytime. I think you'll find that the program is more affordable and flexible than traditional day care or nannies, plus you get many of the additional benefits of having your childcare provider living with you as one of the family. Live-in au pairs can give busy parents some extra peace of mind (and an extra pair of hands) during school holidays, summer breaks, and when you need another adult in the house to get kids to their after-school activities.
Applying is easy with our online application, but please don't hesitate to send us an email if you have questions about hosting an au pair. I hope to meet you soon!
Sincerely,
Cara