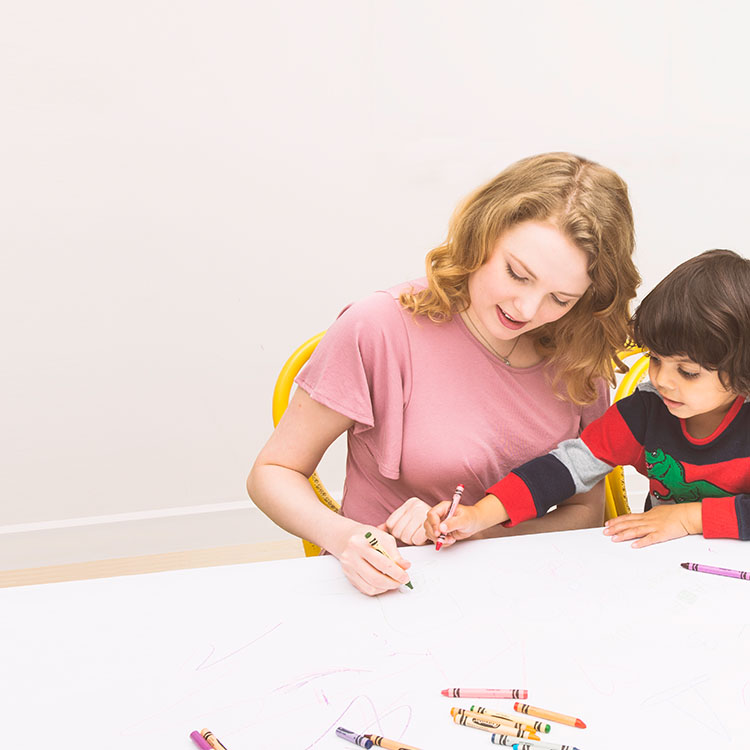 Welcome to the Nassau County South Shore Au Pair USA cluster! My name is Ellen Hogan and I am your Local Coordinator. Our community of au pairs and host families includes Lynbrook, Malvern, Garden City, Rockville Centre, Oceanside, Bellmore, Levittown, Wantagh, Seaford, Massapequa and many more areas on the south side of Nassau County. My family hosted our first au pair through InterExchange Au Pair USA and it's been such a wonderful and rewarding experience that I decided to become more involved with the program as a Local Coordinator. Being a host mom has given me insight to both the host side and the au pair side of life.
I am a life-long resident of Long Island and was raised in Merrick. I now reside in Babylon with my husband, two children and our dog. In my free time, I enjoy long distance running, reading, cooking and spending time outdoors with my family. My family loves living on Long Island – we wouldn't want be anywhere else. We have some very happy au pairs and great host families in my cluster, and I like to keep us all in touch. I occasionally schedule group events for host families, and I host fun monthly meetups for au pairs to relax and get to know eachother.
When we decided to join Au Pair USA as a host family, it just made scheduling childcare so much easier! I really appreciated not having to worry about getting my children to and from day care everyday. Live-in childcare can be a lot more convenient and flexible than daycare or babysitters, and as a host parent myself, I can't tell you how much peace of mind it's given me! Many other host families join the program because of its affordability.
I hope you'll consider InterExchange Au Pair USA! If you are interested in becoming an Au Pair USA host family, please let me know, I'd love to tell you more about the program and our group here in Long Island. Please let me know if I can help answer any of your questions about what it's like to host an au pair. Applying is easy with our online application, but please don't hesitate to send us an email if you have questions about hosting an au pair. I hope to meet you soon!
Wishing you all the best, Ellen