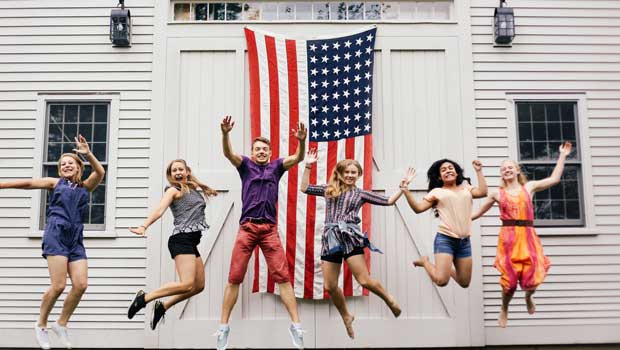 Having the right staff is one of the most important parts of making every summer unforgettable for your campers. Host international staff at your camp and you'll be adding energy, unique skills, new languages and cultures, and a genuine excitement about experiencing the American tradition of camp.
Once you register, you'll be able to review highly qualified, enthusiastic pre-screened applicants in our online system and search by country, age, skills, and more. We take care of J-1 Visa sponsorship, setting up interviews, assisting with travel arrangements, accident and sickness insurance, orientation, and support throughout the season.
Our candidates come from many countries, including New Zealand, the U.K., South Africa, and Argentina, and can do everything from waterski to sail to perform magic tricks.
About Camp USA Participants
With the help of our network of international cooperators, we recruit participants from more than 19 countries. Each candidate goes through a thorough screening and interviewing process, and we only accept the very best applicants into our program. All InterExchange participants are:
Between the ages of 18 and 28 during the summer of their participation.
International students, teachers, youth workers or individuals with specialized skills.
University students, if applying for support staff positions.
Proficient in English, and able to attend a home-country orientation and interview.
Highly motivated and committed to the program for 8 to 15 weeks.
Learn about life abroad
Read about the adventures others have had and get excited for yours.