As the chair of InterExchange's Diversity, Equity, and Inclusion Committee, I am extremely passionate about cultural exchange and finding ways to educate our staff and our community and build empathy and understanding. At InterExchange, a primary pillar of our mission is to spread cultural awareness.
Juneteenth, a lesser-known American holiday, is celebrated annually on June 19 and was very important to me growing up. As a person who spent many years living and working abroad learning about different cultures and customs, this is a wonderful opportunity for me to help educate our participants on an important American tradition. We hope you will enjoy learning about this holiday that has long held special significance in America's Black communities.
Juneteenth – named by blending the words "June" and "nineteenth" – celebrates the enforcement of the Emancipation Proclamation in Texas in 1865. Fans of American history may remember that the Emancipation Proclamation was issued in 1862. So why, then, did enforcement take three years? Well, there's plenty of context – both historical and contemporary – to discuss.
The End of the Civil War
The American Civil War lasted from 1861 to 1865. Why was the USA at war with itself? There were many issues at stake. However, the most commonly associated issue is slavery. Southern states enslaved over 3.5 million people of African descent, and wanted to continue this practice free from Northern laws. The South perceived the newly elected Abraham Lincoln as a threat, and broke away from the USA to form the Confederate States of America.
In 1862, Lincoln issued the Emancipation Proclamation. If you're not a historian, you may be asking, "what was the Emancipation Proclamation? Why was it important?" The Proclamation was an order to the South to free all slaves. However, Northern troops couldn't enforce this order in states they were currently at war with, so Black Americans in the South remained enslaved until after the war ended three years later. Some, unfortunately, were in bondage long after that.
What is Juneteenth?
Confederate supporters in Texas illegally kept Black Americans in slavery for months after the Civil War ended. Texas's distance from the North made it difficult to enforce Northern laws. On June 19, 1865, General Gordon Granger read federal orders in Galveston, Texas, that all enslaved people in Texas were free. This day came to represent the final end to slavery in the last part of the South, even though the American Senate passed the Thirteenth Amendment to the United States Constitution, banning slavery, the previous year.
How Juneteenth is Celebrated
47 of the 50 U.S. states recognize Juneteenth as a holiday or special day of observance. A variety of traditions are associated with Juneteenth. These include rodeos, fishing, barbecuing, baseball, prayer services, festivals, story-telling by elders, and celebrating Black art and music. Some of the more specific Juneteenth traditions include homemade strawberry soda, as June is traditionally the best time to pick strawberries in the U.S.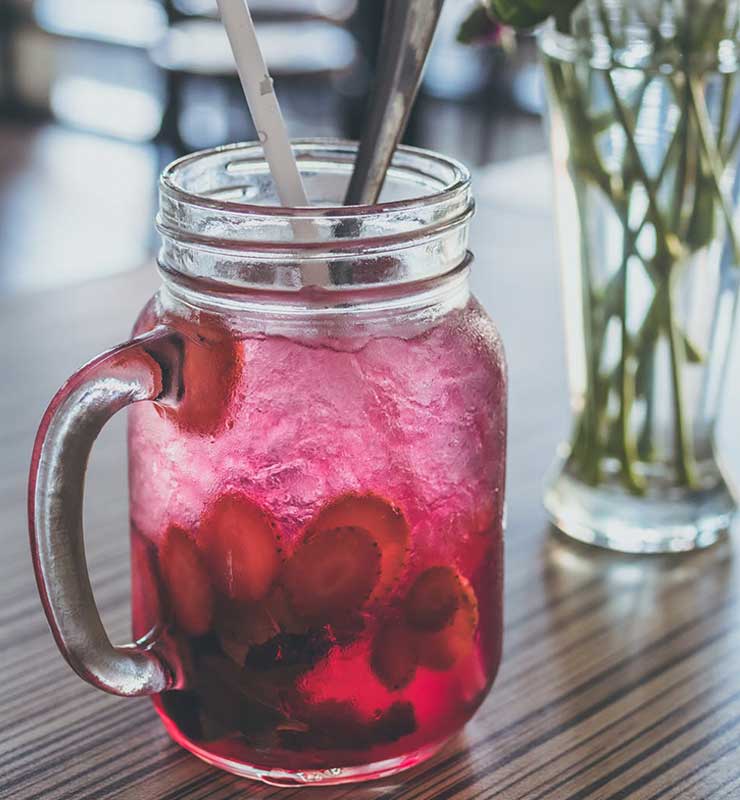 In fact, red food and drink have special significance during Juneteenth. As culinary historian Michael Twitty notes,
The practice of eating red foods—red cake, barbecue, punch and fruit– may owe its existence to the enslaved Yoruba and Kongo brought to Texas in the 19th century. For both of these cultures the color red is the embodiment of spiritual power and transformation. Enslavement narratives from Texas recall an African ancestor being lured using red flannel cloth.
The Modern Importance of Juneteenth
In recent years, Juneteenth celebrations have been more reflective. The USA and the world are experiencing recent memory's largest demonstrations in support of racial justice. Americans often struggle with open discussion of issues involving race; white Americans in particular have historically been unwilling to confront the racial oppression that forms an integral part of both American history and modern society.
Growing up in Tulsa, Oklahoma, Juneteenth was a big part of my childhood. My family always attended the annual Juneteenth celebration in the heart of Greenwood. Greenwood, a neighborhood in North Tulsa, that the site of the Tulsa Race Massacre, "which occurred over 18 hours from May 31 to June 1, 1921, when a white mob attacked residents, homes, and businesses in the predominantly Black neighborhood." This year's commemoration was very special, marking the 100th anniversary of the massacre and the first year Juneteenth was acknowledged as a federal holiday in the U.S.
I traveled home to Tulsa from New York this year to celebrate with my family. Due to the pandemic, this was the first time I'd been to Oklahoma in over a year. The festival featured wellness and yoga sessions, excellent entertainment and performances from local musicians and artists playing jazz, funk, hip-hop and soul music, speeches from Dr. Tiffany Crutcher & other local civil rights leaders and community activists, and a gospel restoration Church service on Sunday. We also had some of the best barbecue you can get in Oklahoma!
This year's celebration made me especially thankful for our freedom, and for the U.S. finally acknowledging this very important day in our shared history.
Juneteenth represents an acknowledgement of American racial oppression and a statement of hope for what the USA could be and the ideals it stands for, even if the country's politics often fall short of these ideals. Juneteenth is not just a holiday for Black Americans. It's an important part of United States history for all people.
Since the murder of George Floyd in 2020, and the subsequent calls for social justice across the US, the InterExchange staff has been on a journey of reflection, actively educating ourselves and learning more about the historic and lived experiences of people from historically marginalized groups in the United States. We are focused on creating a fair, representative, equitable workplace for our staff from all walks of life. Where we're able to provide a window into important aspects of American culture, we look forward to sharing this knowledge with our participants and community. Happy Juneteenth!