Traveling is one of life's most rewarding experiences. It can be challenging, however – especially if you identify as a woman. Fortunately, InterExchange is full of women who can offer advice. Lindsay Sainz and Machada Smith-McGovern have a few tips on the topic of traveling safely and traveling alone as a woman.
Planning ahead
For Machada, the most important element when traveling solo is to be prepared and to take time to plan trips ahead of time. "Choosing a destination with intention is important, but I always check the State Department's Travel Advisories List before traveling internationally." She also recommends packing light: "be sure to bring the necessities (passport, cash, maps, supplies, etc.) and keep them safe!"
Lindsay agrees: "I don't wear expensive clothing or jewelry while traveling because I don't want to draw any unwanted attention." Similarly, she plans her trips to get by on a daily basis without carrying much money on her, and doesn't keep all of her money in the same place when traveling. "I may leave some in a safe in my room, some in my purse and some in my front pocket. I also don't carry my passport with me unless I absolutely need it. Be careful with backpacks because people can unzip and steal things without you noticing."
On that note, Lindsay recommends choosing a hotel in a safe, populated area. "Ask your hotel for tips and advice when you get there. You can also research free walking tours when you visit a new city. It's a good way to meet fellow travelers," says Lindsay, "so you can make plans together if you don't feel comfortable going to certain places alone. You can also ask the tour guide for advice on areas to explore or avoid."
There are plenty of tools available for you to plan your trips in advance! You can:
Overcoming language barriers
Language barriers are one of the biggest challenges of traveling in another country, alone or not. "One challenge I think everyone can relate to is the language barrier," says Lindsay. "This is one you can prepare for a bit by downloading offline Google Translate, taking an online language course, and writing down some key words and phrases before your trip." (Here is a great list of phrases to consider learning before you go to another country.) Finally, Lindsay observes that "directions can be a challenge and I have gotten lost quite a few times. If I know I won't have easy access to the Internet, I will download offline maps and mark all of the destinations I am interested in, as well as my hotel."
Machada has a personal story about trying to overcome language barriers, and what she learned from a frustrating experience:
When I was 21, I traveled from Beijing to Yunnan Province alone, by train and bus. This three-day journey was difficult to say the least! It was the ultimate test of my Chinese language skills after the end of my study abroad year. I missed one connection bus three times because I was having difficulty understanding the dialect in Wuhan. I went to the wrong bus depot (there were four in the city). This was also before smartphones, so I had to use an actual dictionary to translate the scribbled down directions I had been given by a very old taxi driver. I'll always remember the feeling when I finally found the correct bus! Two days later, after two more train rides and countless conversations with interesting strangers along the way, I finally made it to beautiful Xishuangbanna in Yunnan. To overcome a challenge, I always try to find the humor and keep going and trust that I'll get there– eventually!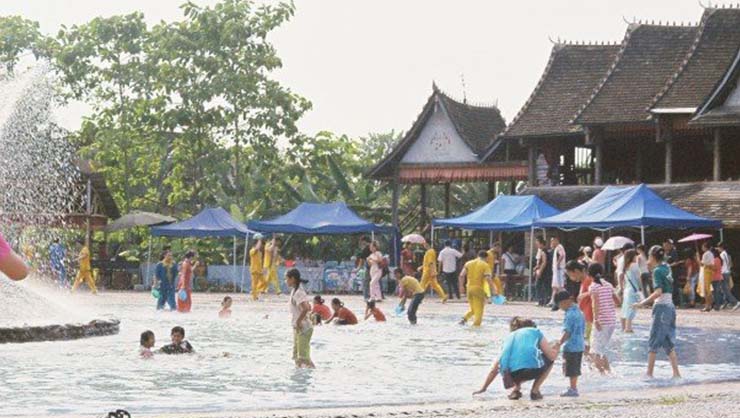 Getting around once you're there
Alright, so you've planned ahead and practiced the local language. You're ready to dive into your trip. But how will you spend your days? Machada recommends traveling like a local: "try to support the local economy by buying from local artisans, eating local food, and staying in locally-owned accommodations."
To create the strongest memories on your trip, Lindsay recommends making new friends as often as possible:
Most other solo female travelers understand the importance of traveling in groups and will likely welcome the chance to hang out with you. It's also a good opportunity to see where they have traveled and exchange any advice."
But one can't be too trusting: you can stay safer by projecting confidence. "I like to appear as though I am confident when walking in the streets, instead of looking like I'm lost (even if I am lost)," says Lindsay. "If you need to ask for directions, it's a good idea to ask a shop owner or someone working in the area." Similarly, "when in a taxi, pay close attention to where you are driving and try to follow along on Google Maps or a downloaded offline map to make sure the driver is taking you where you want to go."
Sometimes things might seem off; trust your judgment and stay calm! Lindsay was once approached by a man at a restaurant while having tea. "We had a polite conversation and then I decided to go back to my hotel. He followed me and would not accept that I did not want him to escort me to my hotel (I did not want him to know where I was staying). Instead I gave him my phone number and insisted that we could meet up later, even though I had no intention of doing so. It was the only thing I could think of to get him to leave me alone. I had this conversation with him on a busy street and refused to walk toward my hotel until he had already left and I was confident that he was no longer watching." You can find similar anecdotes on staying safe while traveling in this great New York Times article!
The more you learn, the better you'll be. Traveling is about growing as a person, and everyone has the right to take that journey safely. With the right planning, solo travel can be accessible to all of us.
We're thrilled that so many of our participants find rewarding experiences traveling abroad. You can read more of their stories here, and start planning your own travels today!