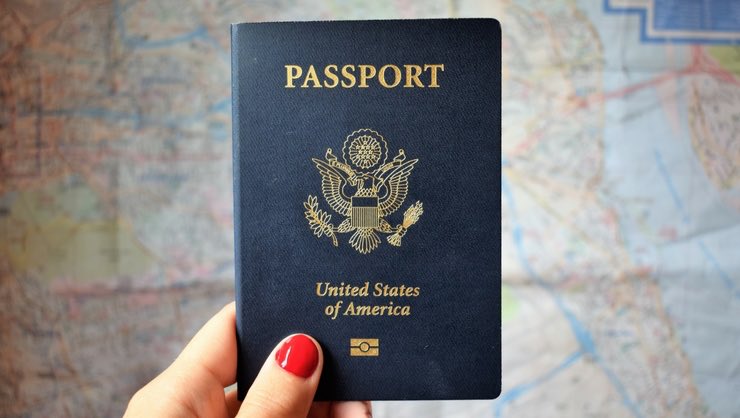 Working abroad is the adventure of a lifetime, one that you'll never regret! You'll come away with greater confidence, an expanded worldview, and new, fulfilling relationships like InterExchange Au Pair France participant Madison:
"Learning to navigate a new city in a foreign country, learning to get along with a completely new family, make new friends, and experience new things all the while prioritizing the care of the children, has given me an enormous amount of confidence in what I'm capable of. I feel so much more confident in my ability to make the best of any situation and handle so many aspects of life."
You, too, can have an amazing experience abroad, but first thing's first: you need a passport! Read on to learn how you can get yours in five easy steps!
Step 1: Complete the application
You may complete the application form online or download a PDF version, but do not sign it until you are instructed at the passport acceptance facility; in most instances, this may be your local post office.
Step 2: Gather the required documents
You'll need to provide proof that you're a U.S. citizen. Most people use a birth certificate. If you use this, too, ensure that it meets the necessary requirements. In addition to evidence of citizenship, you must present another form of identification, such as a driver's license or another up-to-date government ID.
Photocopies of the front (and back, if there is printed information there) of the U.S. citizenship evidence and of each ID you present are also required.
Step 3: Obtain a passport photo
Now put on your best face and go have your photo taken! Due to the strict requirements for passport photos, don't take the photo yourself; many chain pharmacies with photo departments take passport photos, as do copy shops and FedEx/UPS stores.
Step 4: Prepare to pay the fees
You'll have to pay an application fee (to the U.S. Department of State) and an execution fee (to the facility that receives your application). As a first-time applicant, this will cost between $135 and $165 if you use standard-return shipping, but fees vary depending on age and shipping methods.
Step 5: Submit your application in-person
After confirming you have everything listed above and double-checking the U.S. Department of State's requirements, you're ready to submit your application! First-time applicants must file their application in-person at an authorized facility.
---
InterExchange is not an official government or representative thereof, so you should always review the requirements from the source – the U.S. Department of State – before applying. They have a helpful passport wizard, as well as a set of frequently asked questions.
While you're waiting for your passport, check out the many ways InterExchange can help you have an amazing experience abroad!