---
Applying for the J-1 Visa
---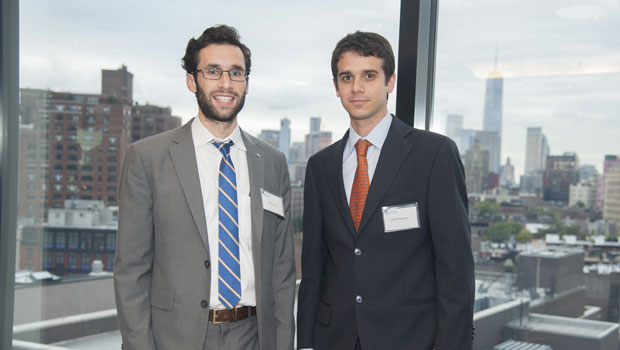 Visa application requirements can change over time and vary by country, so it is very important that you follow the most current application procedures for the J-1 Visa at the embassy or consulate where you will apply. Please also follow the steps below as you prepare to apply for your J-1 Visa.
NOTE: Canadian citizens are exempt from an embassy/consulate visit and will not need a J-1 Visa to cross the border into the U.S. The DS-2019 Form, however, must be presented and stamped at the border along with your SEVIS fee payment receipt. If you are a Canadian citizen, please review Steps 1 and 2 before travelling to the U.S.
The DS-2019 Form is not a visa application form or a J-1 Visa. Instead, it certifies your eligibility and allows you to apply for a J-1 Visa.
Read both sides and thoroughly check the information (e.g. your name, dates). Errors on this form could result in a visa denial. Please inform InterExchange Career Training USA immediately if you discover any errors.
Read the instructions on the back of the form and sign your name at the bottom of page 1 to accept the terms and conditions on page 2. Your signature is an explicit acceptance of the terms of the program.
Keep your DS-2019 Form in good condition throughout the entire visa process and your stay in the U.S.
SEVIS is the Student and Exchange Visitor Information System, which manages data about international students and exchange visitors in the U.S. It tells the U.S. government where you live, where you intern or train, and your legal status on the Career Training USA program.
Before applying for the J-1 Visa, you will receive an email from InterExchange that includes your SEVIS ID number, as well as instructions on how to retrieve your SEVIS fee payment receipt. These items are necessary for completing the DS-160 Non-Immigrant Visa Application.
As an exchange visitor, your SEVIS fee payment is required. However, if you are bringing any dependents, they do not have to pay a separate SEVIS fee.
NOTE: All applicants must pay the SEVIS fee to the U.S. Department of Homeland Security to cover the SEVIS administration costs. InterExchange will submit your payment on your behalf, and it is non-refundable once payment has been submitted. The fee is $220, and this is already included in your program fees.
Once you've reviewed your approval email, head to the Department of State's Consular Electronic Application Center to fill-in and submit the DS-160 Non-immigrant visa application.
Watch our video belowfor tips on how to complete your DS-160 Application:
NOTE: The Department of State requires all Visa Applicants to submit their social media handles (including, but not limited to, Facebook, Twitter, and Instagram) on their DS-160 Applications. A response to the questions related to social media is required. However, the form does allow the applicant to respond with "None."
Applicants should complete the application fully and honestly as failure to provide accurate and truthful responses on a visa application or during a visa interview may result in denial of the visa by a consular officer. At present, you will not be asked for your passwords or to update any of your current privacy settings.
Appointment and application procedures vary by embassy/consulate, so be sure to review the instructions for scheduling an appointment on the website of the embassy or consulate where you will apply for your visa.
IMPORTANT: Wait times are longer at certain times of the year and you may be unable to get an appointment before your proposed start date. If this happens, please contact InterExchange immediately to let us know your arrival will be delayed.
Before you attend your interview, review our tips on how to prepare for your embassy interview!
Remeber to bring with you the following documents to the U.S. Embassy/Consulate:
Signed DS-2019 Form
Signed DS-7002 Form
Your passport (valid for at least six months beyond the end date on your DS-2019 Form)
Proof of payment of the SEVIS fee and payment or proof of payment of the J-1 Visa fee
All visa application forms required by your embassy/consulate
Any supporting materials or information required by your embassy/consulate
If your J-1 Visa is granted, the embassy/consulate will put the visa sticker in your passport and return it to you, along with your DS-2019 Form, in approximately 3-5 business days.
If you are denied a visa, please contact InterExchange immediately to discuss your options for reapplying and to amend your program dates, if necessary. In many cases you will be able to reapply and will simply need to bring information that you did not have during your first attempt.