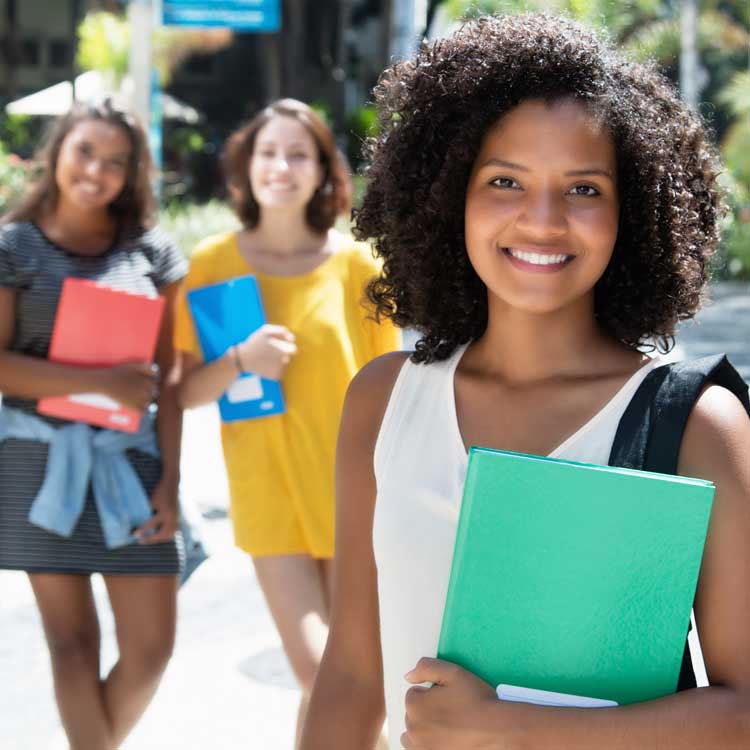 When you're embarking on an international adventure, it's good to know that help is just a phone call away. You'll be supported throughout your journey, from pre-departure to post-program.
Getting Started
We'll connect with you as often as you like by phone or email to ensure you have all of your questions answered. You won't need to wait in a phone queue since you'll have the direct line of your personal program advisor. We'll also provide you with pre-departure resources and detailed arrival information before you travel.
On Your Program
English-speaking program staff work from the school location seven days per week and maintain a 24-hour emergency phone, so support is always available. The staff can assist you with logistical questions, or give you tips for exploring the area before and after class and during weekends.
The school has space to study, computers and free wifi, free coffee and tea, and great hang-out space for meeting friends. Weekly free activities like salsa or cooking lessons are also available, and you can check our monthly activities calendar for ideas on connecting with students and travelers.
Support from InterExchange begins the moment you inquire and continues beyond your program when you become a part of our alumni community! Have questions now? Ask away!
After Your Program
As an InterExchange alumni you will have access to benefits like our Language Partner Program, so you can keep working on your Spanish or another language with a native speaker. Our staff remain available to you for post-program support when you need it!