The InterExchange Work & Travel USA Program is one of the best ways for Chilean university students to experience what it's like to live, work, and travel in the United States. We know that the J-1 Visa process can be overwhelming and frustrating. For over 50 years, InterExchange, a designated J-1 Visa sponsor, has helped students through the process, making it possible for students to achieve their American dream.
Sign Up
Complete an online application by November 1, 2023
Get Approved
Once approved, you'll receive your sponsorship documents.
Travel
We will provide 24-hour support throughout your program in the U.S.
---
Requirements
In order to be eligible for direct sponsorship by InterExchange for the Work Travel Program, you must be:
Between the ages of 18 and 28
A full-time university student actively pursuing a degree or other full-time course of study at an accredited institution
Proficient in spoken and written English
You must have completed a Work & Travel program in a previous winter season
You may choose to submit your own approvable job offer to return to a previous host employer or join our matching system to be matched with a new host for 2023-2024 winter season
What Our Participants Are Saying
I'm having a great time and meeting loads of new people.
— Mary Kate Q.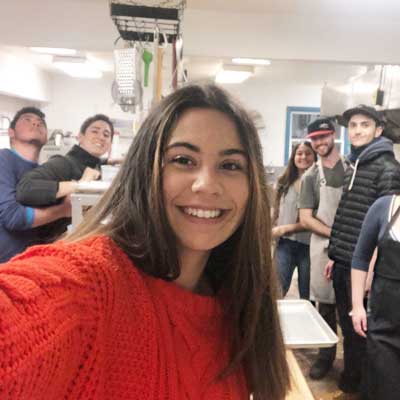 I feel that I grew up more than I expected in this experience.
— Maria G.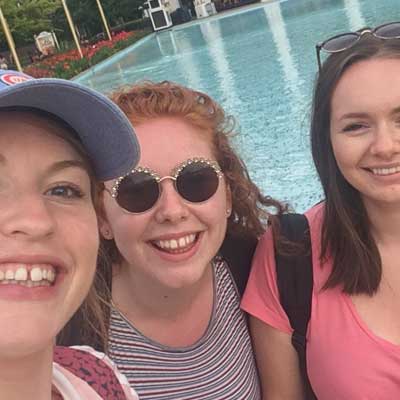 Every week just seems to get better and better.
— Eve H.