While looking through the Parents website the other day, I looked at their "shared on Facebook" section and one of the articles caught my eye. Titled "Learning a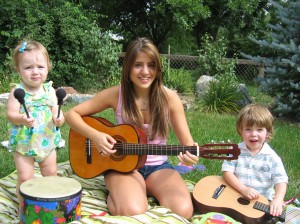 Foreign Language," the set of short articles highlight how imperative and beneficial it is for children to start learning a second (and even third) language at an early age. 
Well, InterExchange Au Pair USA agrees and we are sure to point out to prospective parents that hosting an international au pair will truly open up the world to not just their kids, but to the whole family! Learning a second language is not only easier for young children, it also helps in their brain development and social skills. And in a world where country borders are ever-blurring, teaching children another language will help them professionally and personally as they grow into adults.
Hosting an au pair from a Spanish, Mandarin or French-speaking country (or any other language you prefer) — and emphasizing that you want your children to learn as much of the au pair's native language as possible — can be a much more interesting and natural way for young learners to absorb another language.
If you have any questions about hosting an international au pair, please visit our website at: InterExchange Au Pair USA
Current host families and au pair, do you have any stories about you or your family learning another language through the au pair program? Let us know!