---
Our Brooklyn, NY Cluster Shares Stories About Their Fantastic Host Moms!
---
2 minutes
Joanna Lehmann, the Local Coordinator of the InterExchange Au Pair USA Brooklyn cluster, has a to read the sweet stories. Below are some of the special Mother's Day notes to host moms from their au pairs:
Host Mom Stacey, Rebeca from Spain
Ilene took a chance on me when all seemed lost. Whether it was fate or chance the chance she took has changed my life. Ilene is one of the kindest and strongest women I have ever met. A fighter and survivor, the pink ribbon should have her name emblazoned on it in her honour. A caring and loving mother to her three wonderful children.
She is:
Incredible
Loving
Extraordinary
Noble
Exemplary
Host Mom Erica, Ana from Argentina
Jackie is the most wonderful hostmom I could imagine. In every situation she will always ask my opinion, to take into account. She is such a warm person, and thinks always on someone else first. I can talk to her about everything, which is really important as an au pair, she will always listen. I really enjoy my time with her, I know that I may be very lucky with her as my hostmom, I cherish her for the rest of my life !
Host Mom Lorna, Claudia from Mexico
She is a hard worker woman, she is pretty organized, elegant and she has a beautiful smile. Her instructions are always helpful for me in my daily basis, and I really admire her because of  the way she takes care and teach her children. They are the smartest boys I ever met, and I truly believe that we are (talking as a daughter) the result of our parents' teachings. I'm really grateful.
If you are an InterExchange Au Pair USA au pair or host parent and you want to write about why your au pair or host family is so great, please send us an email at: aupair@interexchange.org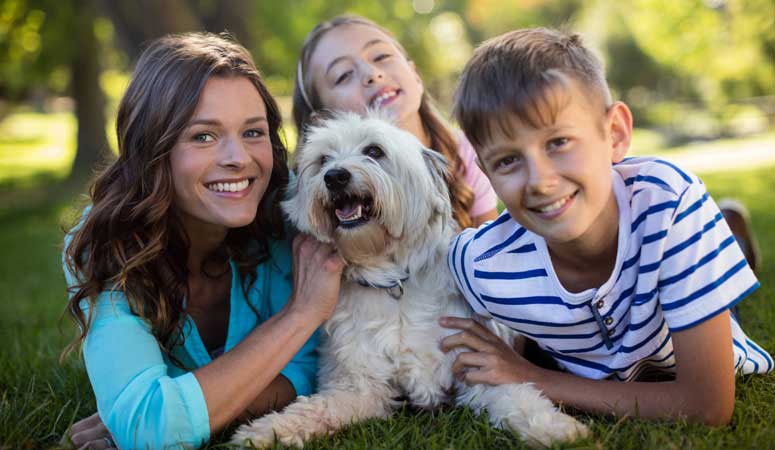 Experience life in the U.S. while living with a welcoming American family.
Sign Up
Learn More
Call Us