---
Winter Giving Your Family the Blues? Have Fun Indoors!
---
3 minutes
Photo courtesy of missnostalgic.wordpress.com[/caption]
January and February (and in some states, March and April) can feel like the longest months of the year. Cold days, early sunsets and flu bugs plague much of the country. Even the West Coast isn't immune to rainy days and cooler temperatures. This is the perfect formula for the "winter blues."
If your kids (and yourself) are lagging because of too much time spent indoors, it's time to work with your au pair to bring some energy into the day. New activities and projects can be just as much fun inside.
Here are a few ideas you and your family's au pair can do with your children:
1.) Set up camp in your family room. Even though you can't go outside, turning your family room or play room into a camp site is the perfect way to pass a long day (and night) inside. If you don't have a tent already, even better, because you can use chairs and blankets to create your own cozy fort. Use an old table cloth to set up the picnic area and have older kids cut out "flames" for the fire, while younger ones can create art work for the walls of the fort or tent. S'mores, hot dogs and other camp delicacies are on the menu for the indoor "picnic area." Use your imagination to make the indoor camp site as realistic as possible. And have sweet dreams in your tent at night!
2.) Write a book. Perhaps more suited for elementary students, this is an educational and fun project for imaginative children. Start with deciding on the plot—you may want to suggest one or two that would interest everyone—and work from there. Choose character names, time frame, ages and other specifics. Then, have children write a draft together. Go over the draft, discussing anything that needs to be changed, and write a second and final draft. Once the words are all agreed on, you can get heavier stock paper and draw lines on the book's pages where each child can write that page's intended words. Illustrations can be drawn above or below to add to the story. Depending on how crafty you are, you can later buy a plastic cover to bind the pages or create your own binding.
3.) Have a culture-filled day. What better way to capitalize on the cultural exchange benefits of the au pair program than by having your au pair share his or her culture with you! Designate a day for your au pair to teach traditional recipes, songs, dances and other fun activities to you and your children. If you prepare enough in advance, you can even buy decorations and other culture-specific items to add to the day. It may be so much fun, you'll want to have "culture day" on a regular basis!
4.) If cabin fever wins, discover your community. Every community, no matter how big or small, will have fun activities going on throughout the week. Whether there is a children's museum, fun classes at the gym for kids, musical performances or play centers, sometimes getting out is needed for both the kids and the caregiver. Sign up for community email listings and groups that plan events or send weekly calendars so you are always aware of the great, often free, activities in your community.
For more information about Au Pair USA in your community, read our Local Coordinator blogs!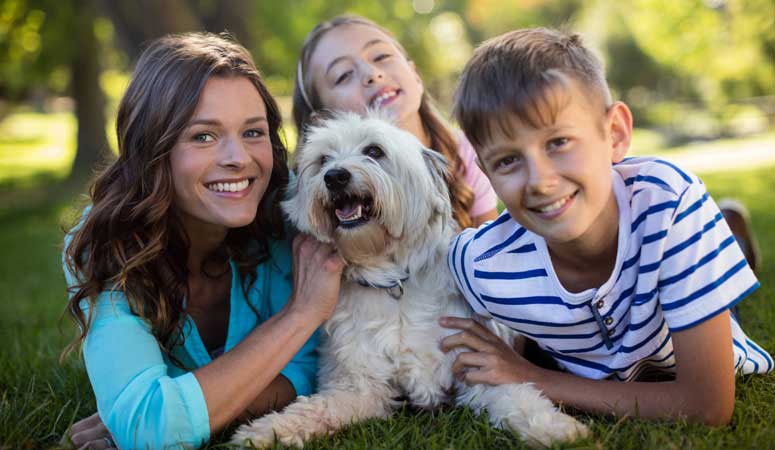 Experience life in the U.S. while living with a welcoming American family.
Sign Up
Learn More
Call Us