---
10 Summer Safety Tips from Au Pair USA
---
2 minutes
By now, summer is in full swing! We hope that all InterExchange Au Pair USA au pairs and families alike are enjoying the lightning bugs, barbecues, and long, relaxed nights that are part of these summer months. While you're enjoying all these activities, it's also important to make sure that summertime fun is as as calm and memorable as it should be!
At the Pool
Stay attentive to the children – focus on them instead of reading, texting or talking on the phone. Here is a great resource for swimming safety from the Safe Kids Worldwide.
Kids love to dive, cannonball, and belly flop into the pool – but before they do, make sure that the water is deep enough! You and the kids shouldn't dive into a pool unless you've considered the depth and only if you've got experience diving.
No running! It's a popular rule at the public pool and it's true anywhere. Watch out for slippery surfaces and stay safe around the water's edge.
In the Sun
Sunscreen should be applied 30 minutes before going out into the sun and should be reapplied frequently, especially if you're swimming or sweating.
Make sure your sunscreen is above a 30 SPF and has a broad spectrum! Check out some of these top rated SPF 30+ sunscreens from Real Simple.
Keep hydrated and remember to eat!  It's easy to get wrapped up in outdoor activities, so bring snacks and drinks in a cooler so they're always accessible.  Don't forget to be creative and make staying hydrated fun!
Take periodic breaks in the shade, especially on hot and humid days. Bring an umbrella when possible.
Around Bugs
Check with your host parents about what type of repellent they prefer for the children, then use the bug repellent to keep bugs away
Don't spray repellent in a closed area.
Keep bug spray out of eyes and face – be sure to wash your hands after applying!
Wash repellent-treated skin in soap and water once you're back inside.
Please share any other summer safety tips with us in a comment or on our Facebook page. And have a safe and fun summer!
Stephanie Willhide
Stephanie started her career working for a cultural exchange program that supports English language learning in Chilean public schools. She came to InterExchange's Au Pair USA program in 2013, and now works as the Web Developer.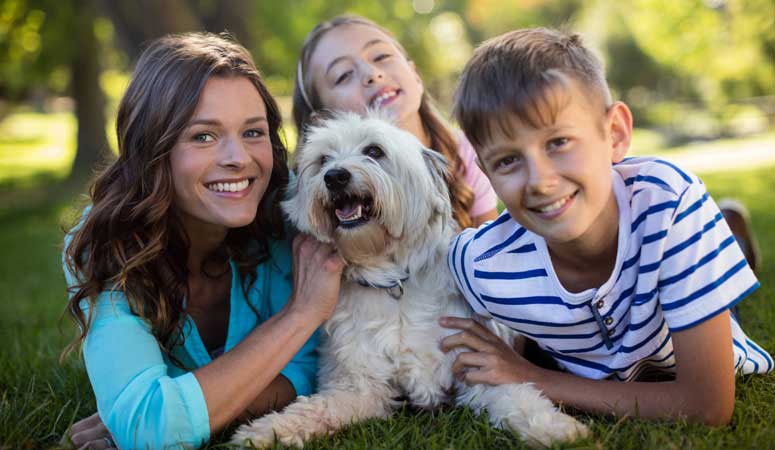 Experience life in the U.S. while living with a welcoming American family.
Sign Up
Learn More
Call Us