---
Back to School, 2013 Style
---
3 minutes
Now that the school year is well on its way, backpacks are getting heavier and the homework load has gotten more intense. Your children may be worried, because the first quizzes and tests are on their way! Never fear, you can help them with these study tips and tricks up your sleeve.
The kids are facing the same kinds of challenges that we all did as a child, but where many of us used notebooks for writing, books for reading, and a watch for telling time, many kids are using tablets, iPod touches, and other devices to do all of the above and more. Since we know that some children are great with technology and others may be using more traditional materials at school, we're providing high- and low-tech strategies to help kids learn and study.
Flash cards
Using flash cards is a great way to memorize math facts, vocabulary words, dates, and other important facts for students to learn. Kids can study independently or with a friend or au pair.
High-tech: gFlashPro
This is an app that allows users to create their own digital flashcards and even share flashcards with friends.
Low-tech: You can buy some good, old-fashioned index cards at a local drugstore or supermarket. Write a question on one side, and the answer on the other.
Examples:
Math facts (Side 1: 5x5. Side 2: 25.)
Spanish vocab (Side 1: Rojo. Side 2: Red.)
Time Management
High-tech: iStudiezPro
This app can help the kids to keep track of their classes and homework. It alerts them of deadlines, keeps track of grades, organizes their schedule. This can be a fun way for kids to learn to manage their time.
Low-tech: When kids are stressed about how they can get everything done in time, ask them to write all of the tasks that need to be done on a piece of paper. Assign an amount of time to each task, and then stick to that schedule. This will help kids to stay focused and not to let their minds wander!
Note-taking
One of the best ways to do well in a class without putting in much extra effort is to attend, pay attention, and take notes in the class. This may sound obvious, but how many of us have spent class time daydreaming, focused on the people around us, or doing homework for another class? Teaching kids to stay engaged early on is a great skill that can help them to succeed throughout the many years they have ahead of them as students.
High-tech: inClass
This is a great app that can help kids to stay focused. They can share notes, organize their schedule, and record audio and video from class.
Low-tech: Teach your kids to take notes by writing down complete ideas, rather than to just jotting down random words that will not mean anything to them later on. It will also be helpful for them to be able to organize the topics, separate main ideas from details, and jot down new vocabulary words. You can make this fun with colorful pens and highlighters.
What if I can't help?
Especially with older kids, sometimes class material surpasses the knowledge of parents and au pairs. When you aren't able to answer a question, it's good to have a place to turn.
High-tech: OpenStudy
This app can connect you with someone who can help to answer your questions about any subject, at any time.
Low-tech: Encourage your kids to approach their teachers. Maybe the teacher has a free period, or can answer a question at lunch, or maybe he or she can just speak with the student during a lull in class time.
Here at InterExchange, we wish you all the best of luck in the upcoming school year. We thank you for being role models, helpers, and caring adults in your host families' lives!
Stephanie Willhide
Stephanie started her career working for a cultural exchange program that supports English language learning in Chilean public schools. She came to InterExchange's Au Pair USA program in 2013, and now works as the Web Developer.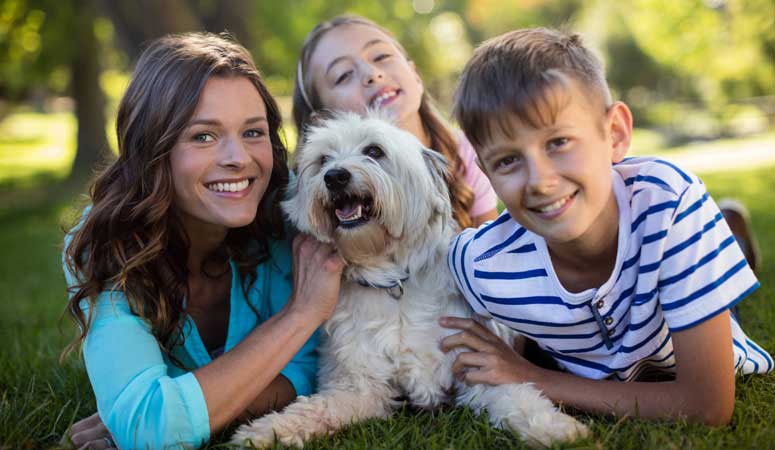 Experience life in the U.S. while living with a welcoming American family.
Sign Up
Learn More
Call Us