---
Celebrating Thanksgiving in America
---
3 minutes
The week of Thanksgiving is upon us! As you may have already read in our "Understanding American Holiday Culture" blog, this very American holiday is a time for food, football, thankfulness, and family. This may be the only time that you are in the United States for this holiday, so we encourage you to try all the new food that you can, watch the football game, and to enjoy this holiday!
This holiday commemorates an event that took place in what is now Plymouth, Massachusetts, in 1621, a feast shared by indigenous Americans and early Pilgrims to the New World. Much like many other historical events, the details of the first Thanksgiving are the source of historical debate. We encourage you to research the first Thanksgiving, and to discuss it with others in your community.
However, we'll present the most commonly accepted version of this story, so that you know what many people in the U.S. have studied and learned. This is a story that your host children most likely learn in school, and may have even created a play or skit to illustrate!
Plymouth, Massachusetts, 1621:
The Plymouth area was home to the Wampanoag people for over 10,000 years before the arrival of these new Pilgrims. Having lived there for hundreds of generations, the Wampanoag knew how to hunt, cultivate the land, and provide for themselves, even throughout the cold Massachusetts winters.
In 1620, a ship called the Mayflower carried a group of about 100 English passengers, many of whom were searching for religious freedom. Called "Separatists" due to their disassociation with the Church of England, these pilgrims first escaped persecution in England for Holland, where they enjoyed religious freedom but suffered economic hardships. For this reason, they chose to board to the Mayflower for search of a better life and freedom in what was called "the New World," the land that makes up the Americas.
After a long and arduous voyage at sea, these Pilgrims arrived in the southern Massachusetts area ill-prepared to face the winter ahead of them. It was with the help of Squanto, a Wampanoag who had lived in England, that they learned to harvest a successful crop. Squanto also served as an interpreter for the Pilgrims, and aided in their general acclimation to their newly claimed home.
Both the English Pilgrims and the Wampanoag had a tradition of a fall harvest in which to give thanks for the food that they enjoyed. In 1621, the two groups shared this feast, eating, singing, and dancing, and celebrating their good fortune.
While the peace between the Wampanoag and European settlers unfortunately did not last, this story of peace and thankfulness did. In 1863, over two centuries after the first Thanksgiving, President Abraham Lincoln proclaimed Thanksgiving a national holiday, and it has developed into the holiday that we will celebrate this Thursday.
This Thanksgiving is actually a very special one, because at sundown, around the time that many families will be eating turkey dinner, the eight-day celebration of Hanukkah begins! Some people have dubbed the convergence of these two holidays "Thanksgivukkah."
We wish everyone a very happy, peaceful, and safe Thanksgiving, and a happy Hanukkah to those who will be celebrating. We are grateful for the opportunity to sponsor such a fantastic community of au pairs. You enrich our families and communities with your presence and your dedication to the children you care for!
Stephanie Willhide
Stephanie started her career working for a cultural exchange program that supports English language learning in Chilean public schools. She came to InterExchange's Au Pair USA program in 2013, and now works as the Web Developer.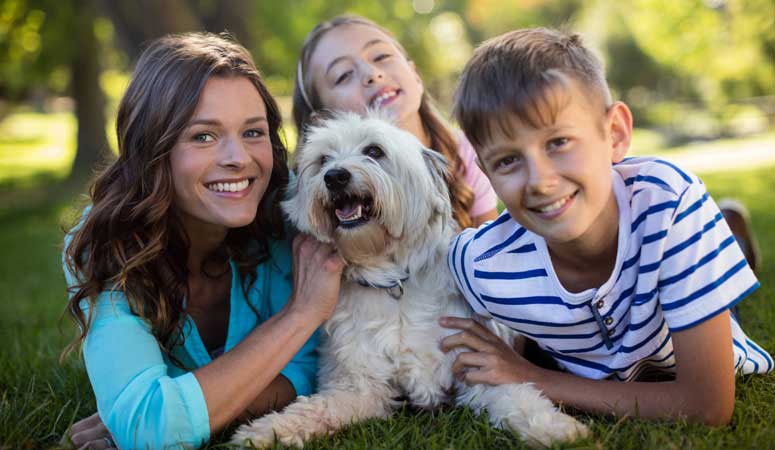 Experience life in the U.S. while living with a welcoming American family.
Sign Up
Learn More
Call Us