---
Preparing for Winter
---
3 minutes
It's that time of year – sunshine has given way to snow and ice in large portions of the United States! For those of you who aren't used to seeing flurries each winter, here are some tips from the team at InterExchange in order to help you adjust to this cold weather.
Practice Driving
Whether or not you've driven in snowy or icy conditions before, this is most likely the first time you'll be doing so in the US. It's a good idea to practice driving with a host parent! How much space should you leave between your car and the next in inclement weather? How should you handle the brakes and wheel if the car slips and slides? If you can't answer these questions, you should practice and ask your host parents for help. And even if you're an excellent and experienced driver in the snow, practice can never hurt!
A good winter driver also knows his or her limits. If you feel that you can't handle the conditions, stay put and wait to get on the road. If you're on the road, pull over. Your host family is there for you, so communicate with them whenever you have a concern. They will appreciate your concern for safety!
Even if you don't live in a snowy area, you'll probably still have holiday traffic and long, dark nights to deal with. Safety first, wherever you are!
Bundle up!
As an au pair, you'll probably find yourself cheering host children on during their outdoor sports, waiting with them for the bus, building snowmen or perhaps joining in on a snowball fight! The mere thought of all this time outdoors may send a chill down your spine, but the right gear can keep you warm and ready to work and play in even the chilliest of areas.
If you don't have a down coat, lots of warm layering pieces, some warm socks and boots, and a good hat and gloves, talk to your host family about where you can get these items. If you're a bargain shopper, remember that it may be worth investing in a quality piece that will keep you warm!
If you're a driver, remember to bring your winter gear with you every time you go out. Even if you plan to be in the car for just 15 minutes, sometimes the weather has other plans for us!
Celebrate Snow Days!
Snow is magical for children – it's white, fluffy, and can come bearing an unexpected free day, called a "snow day." When roads are deemed too dangerous, many school districts will cancel school. Children will wait anxiously by the morning news, hoping to see their school's name, along with the word "CANCELLED."
Join in the magic by participating in some of these activities:
Hot chocolate: After a long day of playing in the snow, you and the kids will want to warm up with a sweet treat! Here is a recipe to prepare hot chocolate – be sure to add marshmallows for maximum sweetness!
Sledding: Head over to the nearest hill for a day of downhill fun! If you've never sledded before, this is a great opportunity to try it out. Sledding with small kids is a good way to make sure they stay safe.
Snowman building: If you don't know the difference between "good packing snow" and "fluffy snow," then your kids can show you! If you get a good snowfall of "packing snow," you may want to think about building yourself a fun, snowy friend – a snowman! Or, your kids may want to build forts or other projects!
[youtube 206yVUMtQBs]
Here at InterExchange, we wish you happy and safe winter. Enjoy this weather, and please let us know about your favorite winter activities in the comments!
Stephanie Willhide
Stephanie started her career working for a cultural exchange program that supports English language learning in Chilean public schools. She came to InterExchange's Au Pair USA program in 2013, and now works as the Web Developer.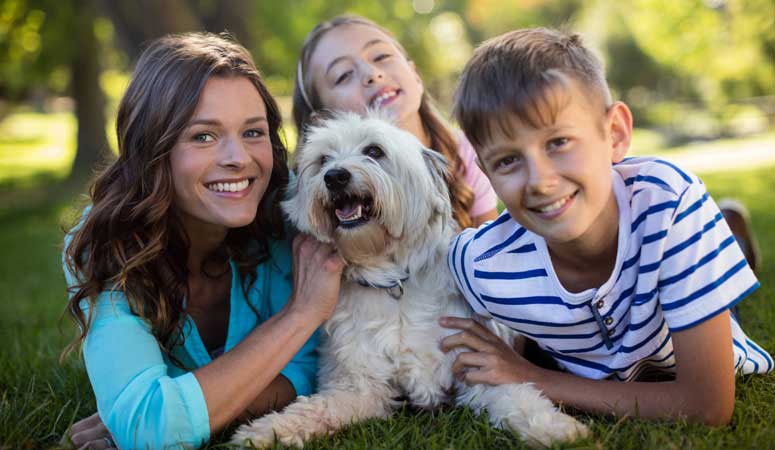 Experience life in the U.S. while living with a welcoming American family.
Sign Up
Learn More
Call Us