---
Six Tips for Starting Your Year Off Right With Your Au Pair
---
4 minutes
You've applied to host an au pair, you've viewed tons of au pair profiles and interviewed the best of the best and you've found the perfect match for your family. Now, you want to keep the positivity going by making the most of your new relationship with a strong beginning that extends into a great year.
1. Clearly Define Expectations
Our Home Orientation Handbook is designed to help you set clear expectations for your au pair. We recommend that you discuss the handbook with your family, including your children, prior to your au pair arriving to your home. Once your au pair is in the home, spend a few hours discussing the handbook, and keep it in a place where parents and your au pair can reference it!
You may take for granted that everyone knows how to operate your washer and dryer, but for your au pair, this may be totally new! This is one of the many things that our Home Orientation Handbook prompts you to think about in preparation for an au pair.
Knowing your needs and what's appropriate to request from your au pair is essential. Making sure that these expectations are clearly communicated and thoroughly understood is essential for a successful match!
2. Talk to Your Au Pair About What to Pack
For most au pairs, this will be their first experience living abroad for a year, so they might not know what to bring! For example, if you're planning on furnishing bedding and towels for your au pair (and we think that you should!) be sure to tell her or him, so that she or he doesn't take up valuable suitcase space with a puffy towel. Other au pairs may want to bring electronics such as hair straighteners or dryers, and will need an adapter to make them work here in the U.S. If you plan on providing an adapter, let your au pair know in advance.
We'd recommend having a Skype conversation about what items you're planning on providing, as well as which items he or she can purchase at a low price upon arrival to the U.S.
3. Get Your New Au Pair Involved Right Away!
You may think that it is nice to give the au pair some time to rest and relax while acclimating to the new home environment, but we'd recommend against this for a few reasons. First of all, au pairs are anxious to get started! They're enthusiastic to learn about their new families, homes and responsibilities.
Also, you want to make sure that expectations are clear. If you start off your year with too much down time, then the au pair may settle comfortably into that routine, and then may be in for a rude awakening when the workload is amped up. For these reasons, it's best to have your au pair jump right in!
4. Schedule and Keep Track of Hours
Remember: an au pair is only allowed to work a maximum of 45 hours a week, and a maximum of 10 hours in one day. Our Au Pair Schedule and Weekly Planner is great for keeping track of hours, both scheduled and worked. It is essential for the health of the au pair-host family relationship that there is a clear boundary between when an au pair is working and not working. Au pairs need to know in advance when they are expected to work and when they have free time to plan activities. Of course, plans can change and sometimes emergencies do arise, but this should be the exception, not the rule!
Keeping track of hours protects both the au pair and your family in the case that any questions or conflicts regarding scheduling come up.
5. Communicate Directly and Clearly About Questions, Concerns and Issues
If any issues arise, it is best to address them right away! Your Local Coordinator can provide guidance and suggestions to address any sort of potential problem or miscommunication. While you might be tempted to "give it time," we would strongly recommend addressing issues the first time they arise. It will be harder to change a habit than to politely address an issue before the habit has been formed!
6. Put Yourself in Your Au Pair's Place
Your au pair is paid to do a job, which is to provide child care to your family. But keep in mind that it's equally important for au pairs to study, to learn about American culture and to have fun. Your family will need to hold your au pair accountable for doing his or her job, while also understanding the needs and motivations of a young person who's visiting from another country. When expectations are clear, realistic and fair, everyone is happier.
We wish you the best of luck with your upcoming year!
Stephanie Willhide
Stephanie started her career working for a cultural exchange program that supports English language learning in Chilean public schools. She came to InterExchange's Au Pair USA program in 2013, and now works as the Web Developer.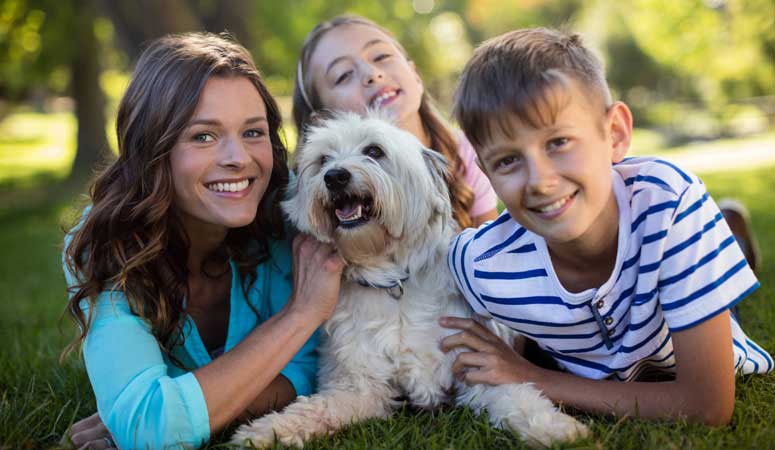 Experience life in the U.S. while living with a welcoming American family.
Sign Up
Learn More
Call Us