---
Eight Reasons (and Ways) to Save Money as an Au Pair!
---
4 minutes
We know you have spent many hours and resources preparing for this year – and your host family has as well. Before you even arrive, your host family has arranged your room, met with your Local Coordinator, completed lengthy applications and contracts, bought your in-country plane ticket and paid a deposit to our agency.
After you arrive, your family continues to pay program fees (beyond your stipend) and money toward your food, school, car insurance (if needed) and maybe even a phone. It does add up.
So, while your weekly stipend does seem to go fast, these costs below are much less than all that!
Phone
Your host family is not required to pay for a local mobile phone (or SIM card) for you, although many choose to help provide a basic (about $50 monthly) plan, so they can connect with their au pairs during work. If you would like more minutes/texts, and/or to use a more advanced phone, please discuss with your host family the option of you paying the other half, or the difference – think about $50+ monthly.
Consider buying a "pre-paid" phone or phone card, if purchasing one yourself. T-Mobile recommended for SIM card & data plan.
Gas and Bus
Your host family should pay the gas and/or bus card for you for activities with the children and transportation to/from your school classes and our local cluster meetings. But, you are responsible for gas or bus funds for other exploring or social outings. Discuss a plan with your family for how to best keep track and reimburse each other. Office stores sell small "auto mileage" books for tax purposes – or you can make a running list yourselves. And please make sure to ASK ahead before borrowing your host family's car for evenings out or longer trips!
Friends
Save time and money for meeting up with friends. Although Starbucks started here in Seattle, lattes are not cheap anymore ($4+!), nor are other drinks, movies and event admissions. But, you can find free or cheaper rates if you look around a bit; FREE First Thursday museum admissions, museum passes with your Seattle Library Card, $3 movies at the Crest Cinema in N. Seattle, etc. Think about $20+ weekly. SHOPPING – Sometimes malls or stores can be a great place to meet up with friends (Bellevue Mall has had an au pair gathering Tuesday evenings, near Starbucks, for years). But, make sure to save your money for less glamorous essentials like shampoo, feminine products, winter/rain clothing, etc. Second-hand (or "thrift") stores can be a treasure trove for clothes, shoes or even household/school supplies you are missing. Look up a "Goodwill" or "Value Village" near you. Think $80+ monthly.
Vacation and Travel
Do save funds to have more fun on your two weeks (11 work days) of paid vacation this year. Plan ahead with your friends (and ask your host family well in advance) for longer weekend or short-week trips. Bolt Bus has great rates to nearby cities (like Portland, OR, and Vancouver, BC), and flights to places in California and Las Vegas, NV, can be quite cheap. Or, plan a ferry outing day trip or longer getaway. Plan to save ahead: $150 monthly.
School
Your host family will pay the registration fees for your first two to three classes (up to $500), but be careful to stretch those hours and/or credits far, since you will need to pay the remainder yourself to complete your 60 hours or six credits. Around here "Continuing Education" courses (at local community colleges) are the most affordable way to go ($40 to 150+) as one credit costs about $275 otherwise. Plan on: $50 to 200/year.
Medical
Your student health insurance covers new sickness and recent accidents, treated at certain locations. But, you will need to pay a fee (or co-pay) for these visits - $50 for an approved clinic and $250 for an approved hospital/ER. Your Local Coordinator can/should provide you with a list of "covered" locations, but it is your responsibility to ask before being seen whether they take your particular insurance (show the card) – otherwise you might be paying the whole bill!! Save ALL RECEIPTS from any medicines you need to purchase (after a doctor/ER visit), because you can likely send these in for money back from the insurance. Plan to save at least $100 minimum.
Cluster meetings
We try to plan a variety of fun, central, affordable activities for our monthly cluster group gatherings, but Local Coordinators unfortunately don't have the budget to cover your personal admission to a tour or activity. Think about $5 to 12 and bus or $8+ city parking monthly. What other tips do you have for us? Thanks and have fun!!
Tauryn Beeman
Tauryn is the InterExchange Au Pair USA Local Coordinator for the Seattle area.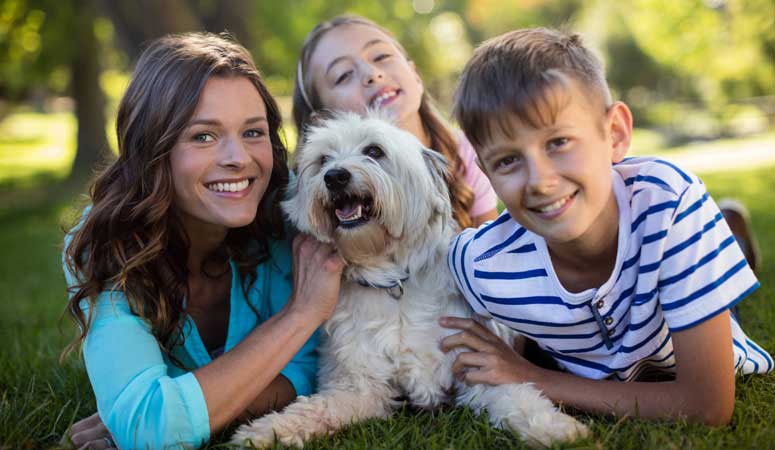 Experience life in the U.S. while living with a welcoming American family.
Sign Up
Learn More
Call Us