---
Memories That Mean the World: Do You Believe in Destiny?
---
3 minutes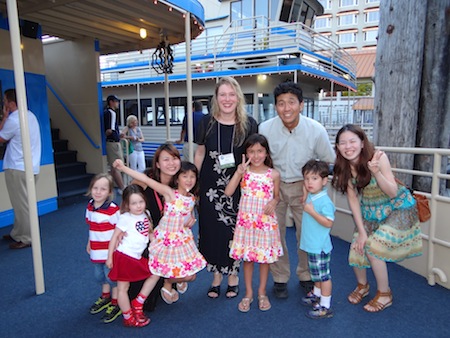 At InterExchange Au Pair USA, we're celebrating our 25th anniversary this year by sharing Memories That Mean the World. What's a Memory That Means the World? For us, it's the type of memory that only happens through cultural exchange, when young au pairs from around the world make unforgettable connections with the U.S. host families that welcome them.
This month's Memory That Means the World comes from Erina, from Japan, and her host family, the Murases.
"Do you believe in destiny? My life changed forever on April 30, 2013. That was the first day that I came in contact with the Murase family," said Erina. "After we Skyped, I thought to myself, 'I have to spend time with this family!' I had limited time to prepare for this life-changing experience, but my host family, family, agency, and friends teamed together to help, and I will never forget their support and encouragement. They opened the door to my bright future."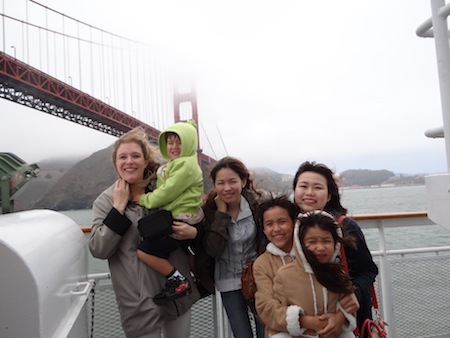 That bright future began with a whirlwind weekend of meeting the Murases and their extended family.
"We went to an amusement park and celebrated [grandfather] Pa's retirement," said Erina. "Meeting my whole host family for the first part of my adventure was wonderful; I felt like they were waiting for me with anticipation and wrapped me up in their love and warmth. I will never forget that first impression of my host family: I could immediately tell this was a family that was warm and kind, and their love for each other shone all around us to make us feel comfortable and a part of the family."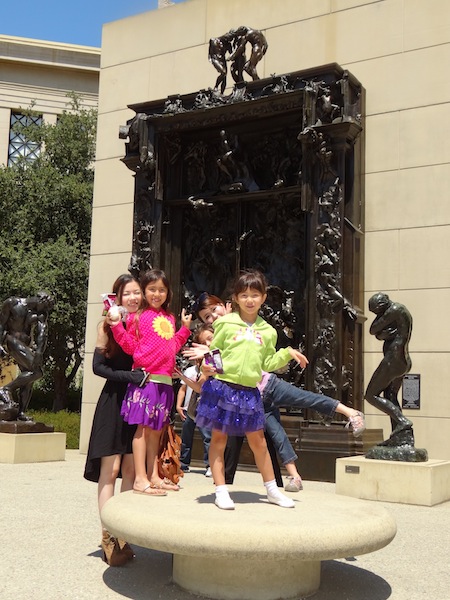 Erina's impact could be felt right away on the Murases' daily life.
"When Erina first came to our home, one of the biggest issues we were having at the time with the children was getting them motivated to complete tasks in a timely manner. Anything from brushing their teeth in the morning to completing homework efficiently was a struggle," said host mother Jenny Murase. "The first week we saw Erina busy in the evenings cutting and drawing and pasting, and then over the next week we saw her plan in action. It was, as my husband said, 'Genius!' Each time the children showed self-initiative and listened well, they received a shape to put on the skeleton picture she drew for each child. Once the children received a certain number of chickens on the fence, or apples on the tree, or candy canes on the Christmas tree, or pumpkins in the pumpkin patch, they received a 'Congratulations' metal of shiny paper to wear around their neck, or a very fancy 'Certificate of Accomplishment' praising them for their excellent listening and very hard work that we proudly posted on their bedroom wall. The children were hooked!"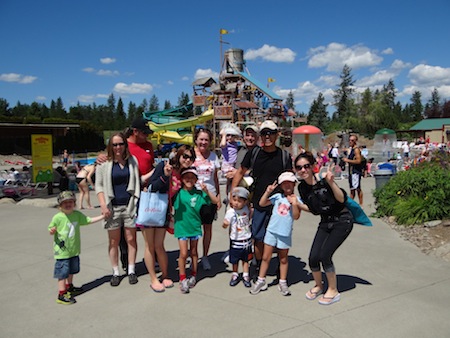 Erina's positive attitude and talents brought new opportunities for the three Murase children.
"With 20 years' experience playing piano, she taught all three of the children piano and watched their piano and violin practice throughout the week," said Jenny. "We were so proud when all of them performed together (including Erina!) beautifully at the music recital. She was the wind beneath our wings, and took the edge off the business of the day so we could enjoy time as a family."
This wind beneath the Murases' wings felt more like a permanent member of the family than a two-year burst of energy.
"I think the Murase family is not my host family. They are my family," said Erina. "During the day I may feel happy, sad, lonely, excited, or frustrated, but my love and appreciation for them and their love for me never changes. We have made so many memories together. My family means the world to me!"
Want to read about more Memories That Mean the World? Read our previous posts: