---
5 Fun Albany Au Pair Moments While Their Local Coordinator Was on Vacation
---
3 minutes
In 2015 I've been fortunate to enjoy two vacations already so I asked my au pairs to tell me about an interesting moment or some fun that they experienced while I was away. Here's a list of charming responses from several of the au pairs in my cluster, here in the Albany/Schenectady area:
Liezl (from South Africa)
Liezl (from South Africa) told me her host child had asked her if "Sponge Bob" was in black and white when she was a kid! She also commented on the generosity of her other host child who bought ice cream for Liezl and the children with money she had saved.
Jagoda (from Poland)
Jagoda (from Poland) told me about a conversation she overhead between her five-year-old and his grandma. The grandma said: "You like Jagoda, huh? What're you going to do when she leaves?" The five-year-old said: "She's never gonna leave."
Nicolle (from Brazil)
Nicolle (from Brazil) told me that one day she and her host mom went to Lake George and her host mom showed her about the city and all the outlets, just the two of them. She said it was really nice.
Charlotte (from the U.K.)
Charlotte (from the U.K.) told about a good time/funny moment she had with her host family. On Easter they exchanged Easter treats from both countries. Charlotte's mum sent British Easter eggs from home for the kids and they were as big as Christophe's head! She said it was super cute and so funny watching him try to eat it/carry it around!
Melinda (from South Africa)
Melinda (from South Africa) described opening night at the baseball field for her host boys. Here is it in direct quotes: "I am happy I didn't miss out on that big event. And an event it sure was! From live music to pony rides and every single bouncy house imaginable to kids, it was a lot of fun for not only the kids, but for adults too! My family was involved in a bake sale for fundraising and I was able to not only help out, but eat some of the yummy goods they had to offer. It was the kind of night where one can relax on the hill with a blanket and listen to some really good local live music. Towards the end of the night and during a very intense 11-year-old baseball game, fireworks were set off to end off a fun-filled day at the baseball park. The fireworks were amazing and the production of the entire night was very impressive. I had no idea that opening night was that big of a deal or it could be that much fun, but it was and it sure was one of the many wonderful American experiences that I have had the privilege to be apart of."
Although I didn't hear back from every au pair, these responses indicate a strong relationship between our au pairs and their host families, which is an integral part of the au pair program philosophy. The responses indicate shared cultural activities, personal bonding between au pair and host parent, bonding between au pair and host children and more importantly, a feeling of "belonging," even though the au pair is far from home.
I am fortunate as the Upstate New York and Western Massachusetts Local Coordinator to have such a lovely group of au pairs and families!!
Nina Kryzak
Nina is the InterExchange Au Pair USA Local Coordinator for the Albany area.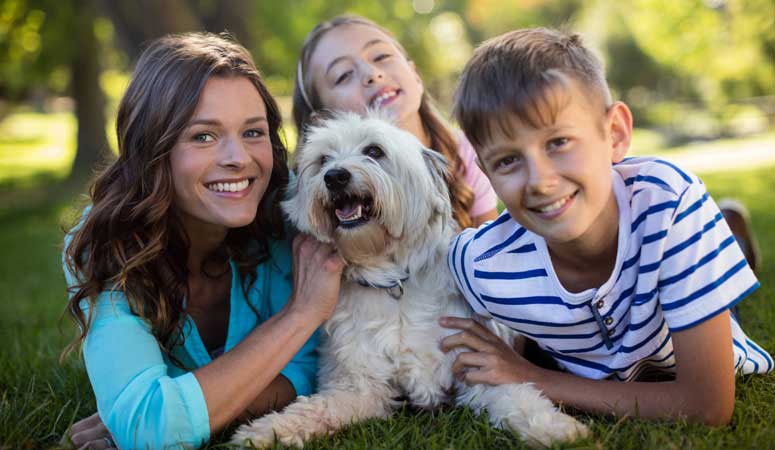 Experience life in the U.S. while living with a welcoming American family.
Sign Up
Learn More
Call Us