---
5 Tips for the Best Summer Au Pair Schedule
---
2 minutes
As June comes to an end, most of our school-aged host kids are in their last week of school. Following the end of the year activities and celebrations, many au pairs' schedules will change for the summer. Here are some tips and suggestions for having a great summer in the USA:
Discuss schedule changes with your host parents.
Make sure you have an updated schedule from your host parents if your host kids will now be home during the day.
Will your start time and end time change each day?
Do the kids have new activities during the day that you will need to get them to?
Will your host family be going on vacation, and will you be joining them, or will you be expected to take your vacation at the same time?
What are the expectations of keeping the kids occupied during the day?
Use lots of sunblock on your host kids.
They will be spending lots of time outside. Make sure you apply a 30 SPF or higher to all exposed areas, and use wide brimmed hats and protective clothing. Re-apply sunblock liberally and often (every two hours and immediately after being in water). According to The Skin Cancer Foundation: Children under the age of six months should not be exposed to the sun, since their skin is highly sensitive to the chemical ingredients in sunscreen as well as to the sun's rays. Shade and protective clothing are the best ways to protect infants from the sun. 
Be aware of the heat and make sure your host kids drink lots of water.
Children are smaller than adults and can therefore dehydrate quicker. During outdoor activities, take breaks often (every 30 minutes), bring kids in doors for at least 15 minutes to cool down. Have them drink water or other fluids every 15 to 20 minutes. Children should never be left alone in the car - not even for a few minutes.
Be extra diligent around all bodies of water.
Never leave your host kids unsupervised around water, even if they know how to swim. Keep gates around pools locked at all times, remove ladders from pools when they are not in use. Do not allow running or rough play around water. If your host kids can swim, they should only be allowed to swim in lakes, bays and oceans when lifeguards on duty.
Take advantage of your off time by exploring all the great outdoor activities Long Island has to offer.
There are lots of great summer activities on Long Island to enjoy, and many are free. So keep the kids safe, and get on out there and have fun!
Ellen Hogan
Ellen is the InterExchange Au Pair USA Local Coordinator for the Babylon area.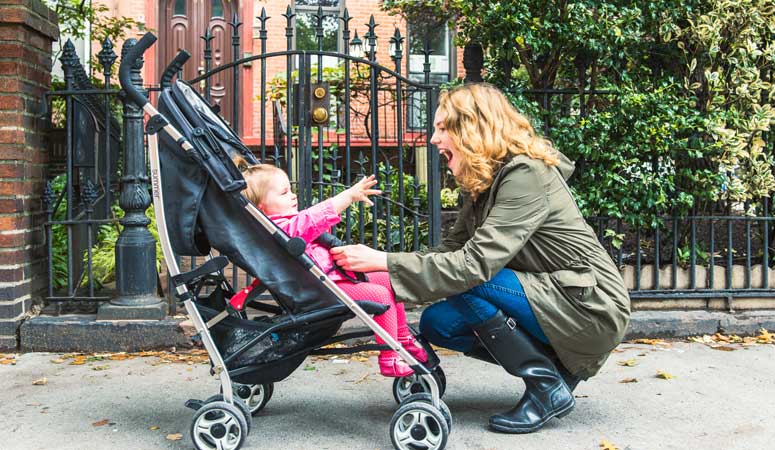 Childcare you trust and your kids love
Sign Up
Learn More
Call Us