---
Raleigh Au Pairs Celebrate MLK Weekend With Service
---
2 minutes
Image courtesy of Suzanne Miller
Bright and early on Saturday morning, the Raleigh Cluster met at the Ronald McDonald House (RMH) by Duke University Hospital in Durham, NC, to prepare breakfast for the residents. Getting involved in the community was a great way to both start off the new year and celebrate the Martin Luther King holiday weekend.
Image courtesy of Suzanne Miller
We met at 8:00 a.m. to begin preparing pancakes, sausage, muffins, and fruit salad for the more than 40 people staying at the RMH who stopped by to join us and enjoy a hot, home-cooked breakfast.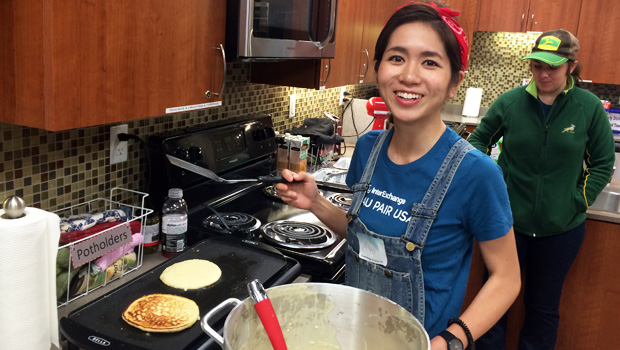 Image courtesy of Suzanne Miller
Families stay at the RMH while their loved ones are receiving treatment and medical care at Duke Hospital. The House is on the edge of Duke University's campus and is near the hospital, so that families can easily visit their loved one. This RMH is #13 of over 340 around the world today. It began in 1980 and expanded in 2012 to serve a total of 55 families at a time. This RMH seves over 1300 families per year!
Image courtesy of Suzanne Miller
The Raleigh Cluster was represented by 12 au pairs, coming from seven countries: Germany, England, Costa Rica, Mexico, Spain, Japan, and South Africa. The group took the opportunity to discuss the benefits of volunteering in the community and the importance of having a home!
Manuel, from Germany, said, "The day at the Ronald McDonald house was a great opportunity for us au pairs to give back to others and serve the community. I think everybody enjoyed the breakfast because I saw a lot of smiling faces there!"
Image courtesy of Suzanne Miller
Roxanne, from South Africa, shared, "Home… It's not necessarily a place. It's a warm embrace… somewhere you take comfort and don't feel alone. It's where you feel powerful and have the hope and strength to get through anything. It's where you feel loved. Ronald McDonald House is your home away from home!"
Learn more about the Raleigh Cluster, and the local Ronald McDonald House
Suzanne Miller
Suzanne is the InterExchange Au Pair USA Local Coordinator for Raleigh, North Carolina.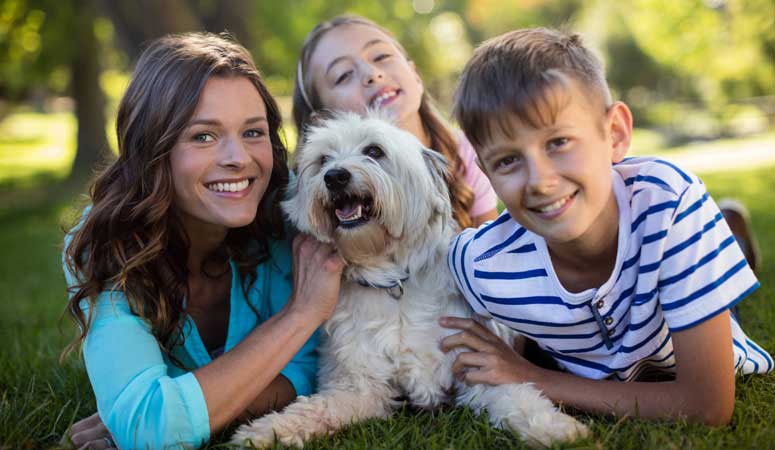 Experience life in the U.S. while living with a welcoming American family.
Sign Up
Learn More
Call Us