---
How Much Does Hosting an Au Pair Cost?
---
3 minutes
Hosting an au pair is live-in childcare that makes financial sense, especially for families who have multiple children. Au Pair USA, by InterExchange, is a nonprofit organization. We strive to keep our program fees low and our customer service extraordinarily high.
Here's an explanation of program costs you can expect when hosting an au pair.
What You Pay To Au Pair USA
| Description | Fee | Payment Due |
| --- | --- | --- |
| Application Fee | $0 | No fee to apply |
| Program Fee | $8,890 | $2,500 Down payment due upon matching, $6,390 Balance due when your au pair arrives or according to our payment plan |
| Domestic Travel Service | Varies | Due upon matching for au pairs not yet in the U.S. |
| SEVIS Visa Fee | $35 | Due upon matching for au pairs not yet in the U.S. |
The Program Fee includes the following services:
Support from one of our Program Specialists during the matching process.
12-month au pair placement.
Your au pair's international travel.
Accident and sickness insurance for your au pair.
Local Coordinator and Reigonal Supervisor support.
In-home interview and arrival orientation.
Your au pair's online and three-day Orientation and Training Program in NYC.
Local Coordinator monthly check-ins and planned activities for your au pair.
24/7 emergency support.
Domestic Travel Service
Au Pair USA makes domestic travel simple by arranging your au pair's transportation from our Orientation and Training location in New York City to their final destination. Au pairs travel on Friday. The Domestic Travel Service fee includes ground transportation from the Orientation hotel to the airport (if traveling by air). If you live in the New York/New Jersey area, you will pick up the au pair directly from the Orientation and Training hotel in NYC on either Thursday evening or anytime on Friday.
When you match with an au pair already located in the U.S., you are responsible for arranging and paying for the au pair's travel to your home.
What You Pay To Your Au Pair
| Description | Fee | Payment Due |
| --- | --- | --- |
| Au Pair Stipend | At least $195.75 per week | Each week, on a day that you and your au pair agree upon. |
| Education Stipend | Up to $500 per year | When your au pair enrolls in educational courses at an accredited post-secondary institution |
Au pairs receive a weekly stipend from the host family that is at least $195.75 per week. The weekly au pair stipend is a minimum payment requirement, and host families and au pairs are free to agree to compensation higher than this legally applicable minimum.
Other Costs of Hosting an Au Pair
There are a few other miscellaneous costs in addition to those paid to InterExchange and your au pair.
$500 Education Stipend
The U.S. Department of State requires to au pairs take academic courses as a part of their au pair year. These courses allow au pairs to further their education, as well as learn more about U.S. culture and meet Americans. You'll be required to contribute $500 towards these classes.
Facilitating Travel to Classes and Monthly Cluster Meetings
Au Pair USA events are an important part of the au pair program, and we ask that families support au pairs in attending these events by providing the au pair with access to transportation.
Room and Board
Since the program is live-in, you'll need to budget for having an additional person living in your home. Families are expected to provide three meals a day for the au pair.
Auto Insurance
If your au pair is expected or permitted to use the family car, you'll need to add him/her to your automobile insurance policy.
Worker's Compensation
Depending upon the state in which you live, you may be required to have Workers' Compensation insurance for your au pair. Usually, your homeowners' insurance agent can provide you with information on what is required in your state.
Interested in knowing more about hosting an au pair? Check out how to become a host family.
Heidi Mispagel
An international travel and cultural exchange enthusiast, Heidi has 20 years of management experience in the au pair and cultural exchange industry. Drawing from her time living in Paris and as a working mom with a large family, she is passionate about the au pair program and its benefits to au pair, family and community.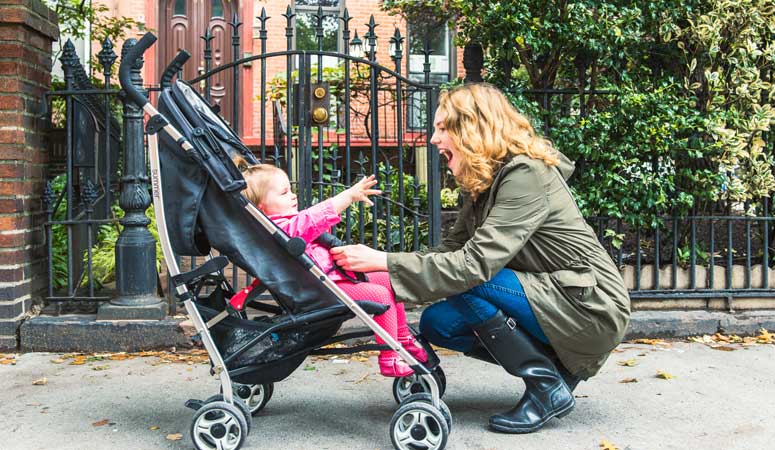 Childcare you trust and your kids love
Sign Up
Learn More
Call Us