---
Meet Our 2017 Super Au Pair Runner-Up: Amanda Silva!
---
6 minutes
Au pair Amanda (age 23) from Brazil is truly a hero without a cape! Amanda is in her second year as an au pair with her host family, the Clarks, in Illinois. She primarily takes care of their four-year-old twin boys, Jayson and James, and she also likes to spend time with their older son, Jackson, who is nine years old.
When Amanda and her host family heard about our 2017 Super Au Pair contest, they knew they had a story to tell.
"Every superhero has a mission, something to fight for. My mission is to keep my kids safe and sound," Amanda shared. "I'm on an adventure and Jayson and James are my sidekicks. They are always exploring and discovering and so am I. I think we are a great team."
Amanda's host Mom, Lori, can't say enough about her 'adopted daughter.' Earlier this year, host mom Lori and her husband, Kevin, went through a time when they were both job hunting. This changed what every day looked like for Amanda, Jayson, and James, but they still managed to thrive!
"Every day I put on my super au pair mask, forget about me and dedicate myself only to these kids," Amanda said.
With the help of Amanda, the Clark family stayed strong in their transitional time. Host mom Lori noted, "Amanda has been through thick and thin with us. She supports us, she listens to me, and she loves us through it all."
Thank you, Amanda and the Clark family, for loving each other and sharing your story with us!
Check out Amanda's Super Au Pair entry below, and watch her Super Au Pair video submission!
Amanda's Super Au Pair Story
"I deserve to be the Super Au Pair 2017 because I embraced this program with my whole heart. I want the best out of this experience so I think my host family deserves the best out of me. I'm a big part of my host kids lives, and they are in an age that they change and learn so fast and I try to offer the best environment to see those changes happen. I always try to be on the right set of mind to face the little challenges throughout the day, which can go from convincing them to put their shoes on to having to deal with a complete meltdown.
It's incredible how much I have been changing and growing during my time here. Stepping out of my comfort zone and opening myself to the unknown was one of the best decisions I ever made.
My host kids have taught me so much. It's been amazingly challenging to take care of them. They are so unique in their own way. Jayson is adorable and sensitive; when I'm missing home I find comfort in his lovely hugs and in his kind words such as 'I love you Manda.' That he says almost every day for no good reason, just because he's an amazing little soul. James is the funniest kid I know, he's always joking around and smiling at everyone. They are also training me for motherhood. I feel proud when they accomplish something; it doesn't matter how little it is. I grew into a much more mature person taking care of them.
I'm also always willing to make things work, to help my host family, to be there for them and be part of their family."
Lori Clark's Super Au Pair Story
"I mentioned in my video clip that one of the reasons we love Amanda is that she is both flexible and understanding in dealing with the unexpected things that life throws at us. This applies to situations as simple as one of us getting caught in traffic and her having to work 15 minutes later than scheduled, to situations of a much more serious nature.
Earlier in the year, Amanda made the decision to stay on with us for another year. We were naturally thrilled, but had no idea how significant that decision would be to our family until a couple months later.
I was informed in April that as of July, I would no longer be employed by my company of 22 years. That was naturally a huge shock and Amanda was hugely supportive of me during that difficult time. Fast forward a few weeks and my husband's contract ended with his client. As he's an independent contractor, we were used to this scenario, but we've always had the luxury of counting on my salary as a safeguard. Now both of us were job hunting at the same time!
It's no surprise that we went into some immediate cost-cutting measures just to be prudent. We eliminated Direct TV, our family gym membership (that Amanda had been able to use to drop our four-year-old twins off at to get a break), and stopped going out to dinner or getting takeout. Amanda never complained. Summer time at our house was rather "busy." Many days, all six of us would be in the house and Amanda had to keep the twins out of the basement where Kevin was interviewing/studying/working and also out of the upstairs where I was doing the same. I know it was a difficult time for Amanda at times and some very long days, but she never complained. She just rolled with it because she knew we were doing our best.
Thinking back now, I realize that Amanda could have easily used our job situations to back out of staying on another year and I honestly wouldn't have blamed her. Instead, she stuck with our family to help us through this crazy time – and that meant the world to us. I can only imagine how difficult it would have been to bring a new au pair into our family in the midst of both of us being unemployed – certainly not an auspicious start to a relationship.
Amanda has been through the thick and thin with us. She supports us, she listens to me, and she loves us through it all. Without a doubt, she should be your next super au pair."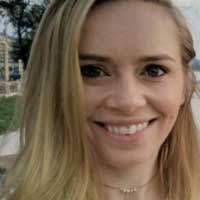 Joy Lo
Joy is a huge advocate for cultural exchange. She's lived across the USA, then moved overseas to London and Sydney. She currently resides in Jakarta, Indonesia, giving her a unique perspective on working and thriving in a culture not her own. Joy graduated from the University of Sydney with a degree in Marketing and started her career in the au pair industry. She works on the blog and social media for the Au Pair USA program.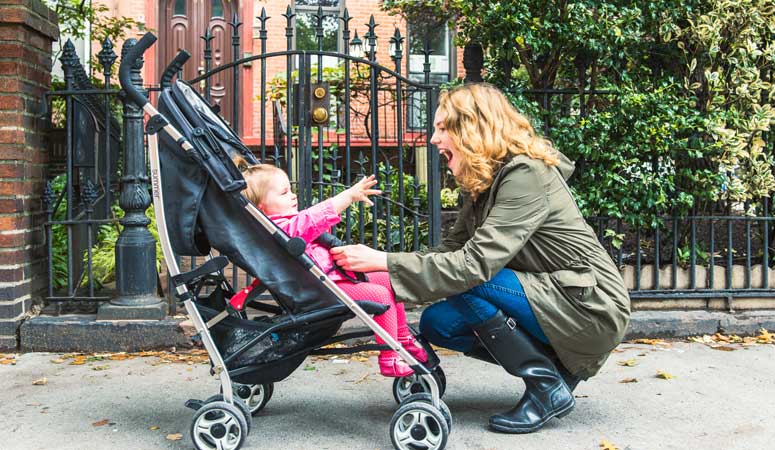 Childcare you trust and your kids love
Sign Up
Learn More
Call Us