Your au pair could win $1,000 in vouchers to use to fly anywhere in the United States!
Super Au Pairs are dynamic young women and men who fly into their host family's lives and provide safety, fun, and affection.
Super Au Pairs instill wonder in their host children as they share their culture and talk about their magical homeland far away.
Super Au Pairs' powers grow as they spend more time in the InterExchange Au Pair USA program.
Super Au Pairs gain confidence, independence, and skills that will serve them throughout their lives.
We're looking for stories that show how your au pair has demonstrated Super Au Pair abilities that benefited your family and your community. Did your au pair turn tears into smiles? Did she or he make grades improve? Did your au pair help make the world a better connected place by sharing his or her culture? Let us know!
Do you host the 2016 Super Au Pair? If so, we want to hear about your experience!
The 2016 Super Au Pair will receive travel vouchers worth $1,000 to use to fly anywhere in the United States!
To nominate your au pair, submit a 3:00- to 10:00-minute video detailing how your au pair has been a Super addition to your family and community. If you prefer the low-tech option, you can submit an essay of up to 850 words, along with photos, explaining the same information.
This contest is open to any au pair still living and working with the host family as of December 31, 2016. All submissions must be received by InterExchange no later than 11:59 p.m. EST on November 1, 2016.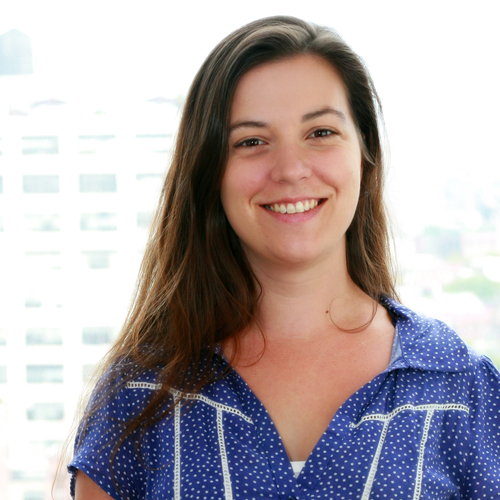 Kate Ferrin
Kate Ferrin spent over ten years globetrotting doing a variety of things - studying in Hungary, housekeeping in Spain, marketing in Holland, teaching in Thailand, and more. After working for an intercultural youth exchange program in Chile, she came to New York and InterExchange in 2010 and is currently the Au Pair USA Participant Services Manager.