---
Why Do Host Families Love Our Program?
---
4 minutes
Why do Au Pair USA host families say we have the best au pairs?
"Nitta participates in every important family event whether she is on duty or not. We have come to love Nitta so much that, as we enter into our second year, the idea of not having her in our lives in another year is almost unbearable." The Esparza family, host family to the 2011 InterExchange Au Pair USA Au Pair of the Year
"We have maintained relationships with all three of our former au pairs via email, Facebook, and Skype. All three still inquire about our children, and we inquire about their future plans. They have interesting stories to tell us about their families and friendships as we tell them what is going on in our lives as well. Even now, they still like to go on vacation to the U.S., and oftentimes they come to visit for one to two days to catch up with us!" The Ainge family
"Vicky is helpful because she helps me do homework and helps me spell. … She is the best au pair in the whole world of au pairs!" Children of the Thomas-Francone family
"Our experience this year is truly what this program is all about … Vanessa loves our children and in turn, we love her too. We have always liked being part of this program but now we love it. Thank you for finding us such a wonderful young lady to be our daughter for a few years!" The Freund family
"Besides making an amazing connection with our children, Erna also finds ways to surprise my husband and I by going way above and beyond normal au pair duties. She also has completely potty-trained our two-year-old, Madison. My husband and I had tried a few times with no success. We asked Erna for some help with this task and within two weeks she was completely potty-trained." The Bailey family
"Our children have been inspired to learn about other people, cultures, and countries. They hope to travel the world. … With our au pair experience, our family has grown beyond our home, our neighborhood, even our country." The Thomas-Francone family
"My daughter, who is now seven, had a brain tumor which was taken out when she was five years old. Since then, she has required extensive physical therapy for weakness, coordination concerns, and facial paralysis. It has always been difficult for us to get her to want to do her therapy. The time and the energy for such activties were not always easy to find. Now, thanks to Ana Rosa, my daughter looks forward to therapy every day! She is creative and makes the exercises fun and exciting! She makes up stories and different contexts for the exercises. In fact, even my son wants to participate and help out with all the exercises! Ana Rosa is extremely thorough and responsible, her follow-through with the therapists' instructions is the best that the therapists have ever seen! She has made a great positive impact in my daughter's life. She makes her legs stronger, helped improve her balance, and coordination and has literally and figuratively made her smile wider, more beautiful, and most importantly more frequent! My daughter loves her and is constantly writing her cards and drawing her pictures!" The Eghtedari family
Why is InterExchange Au Pair USA the best au pair agency for your family?
"InterExchange Au Pair USA has been an organized group to work with and we have been so pleased with the outcome. Chloe has been such a gem and I am so proud of her and what she has accomplished. Our children admire and adore her and we do as well. My only regret is that she will not be with us forever." The Rote family
"Two years ago, things got off to a rough start with our very first au pair because we were dealing with an agency other than InterExchange Au Pair USA. Needless to say, we were hesitant about trying another au pair. But once we met the wonderfully positive InterExchange Au Pair USA local coordinator, Robin Winter-Bailey, we were committed to trying again. We had no idea just how perfect an au pair we'd find. … From the time Elaine arrived in our home — with three children (ages nine, five, and 22 months) — a kind of peaceful calm has taken over our normally crazy household. We can only attribute this to Elaine's patience, compassion, and wonderful manner with each of our children." The Contract-Latona family
"Having an au pair has been the best experience for us as a family. InterExchange Au Pair USA has been there every step of the way. But our heartfelt thanks goes to Franzi, who has been an absolute joy, a giving and loving addition to our family." The Witte family
InterExchange Staff
InterExchange is proud to have an experienced team that is dedicated to international cultural exchange. We come from a variety of backgrounds, but nearly every member of our New York City-based staff has extensive experience traveling, working, or living abroad.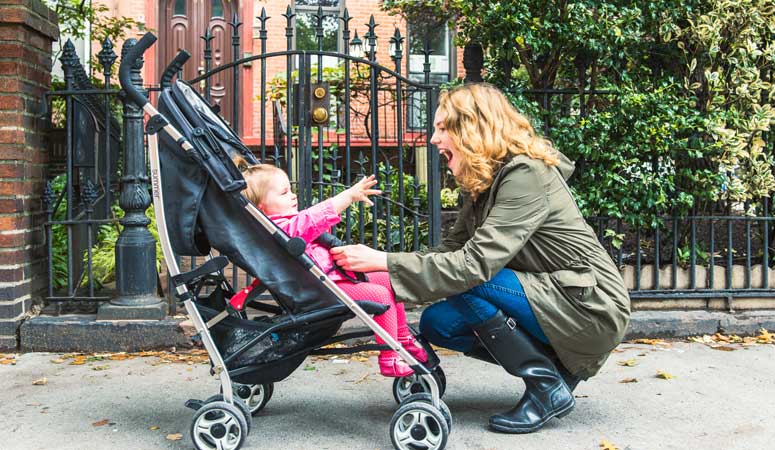 Childcare you trust and your kids love
Sign Up
Learn More
Call Us